HugeBond Universal FliPro Adhesives for Simple, Rapid and Reliable Use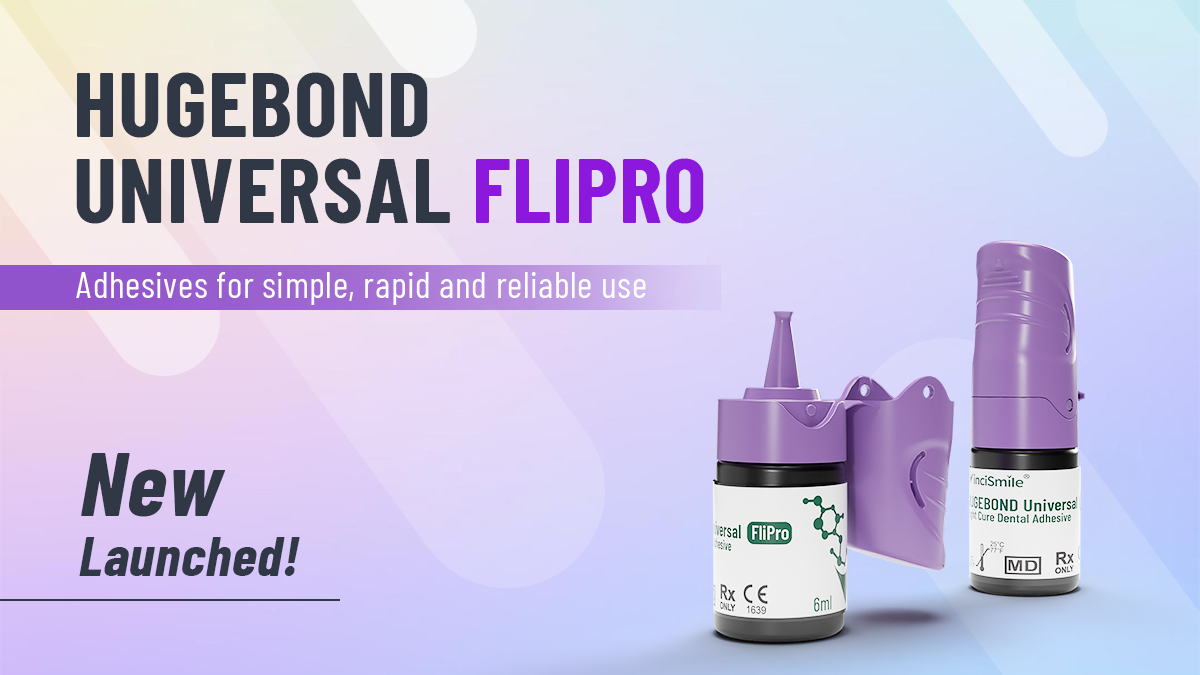 The upgraded version of Huge Dental Star adhesive is officially launched! As always, with excellent quality, improved packaging, better user experience, and larger capacity, HugeBond Universal FliPro can full meet diverse clinical needs and help with various repairs.
Many benefits in just one bottle
HugeBond Universal FliPro is the latest (08th) generation, self-etch light cure dental adhesive. A single-bottle solution that offers a simple one-step, one-coat application
1. Compatible:

Compatible with light cure, self cure and dual cure resin composite and cement material for all direct and indirect procedures.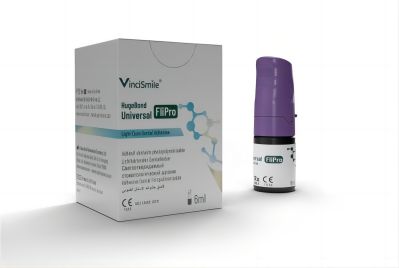 2. Versatile:

Its chemistry offers the flexibility to self-etch, total-etch and selective-etch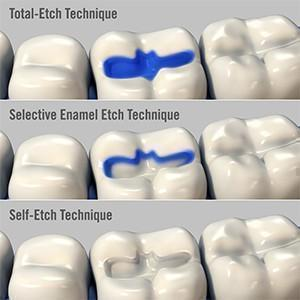 3. Convenient:
One-component, suitable for various substances.





Many benefits in just one bottle


1. High strength: MDP monomer

Optimizes self-etch performance and enhances chemical adhesion to various substances.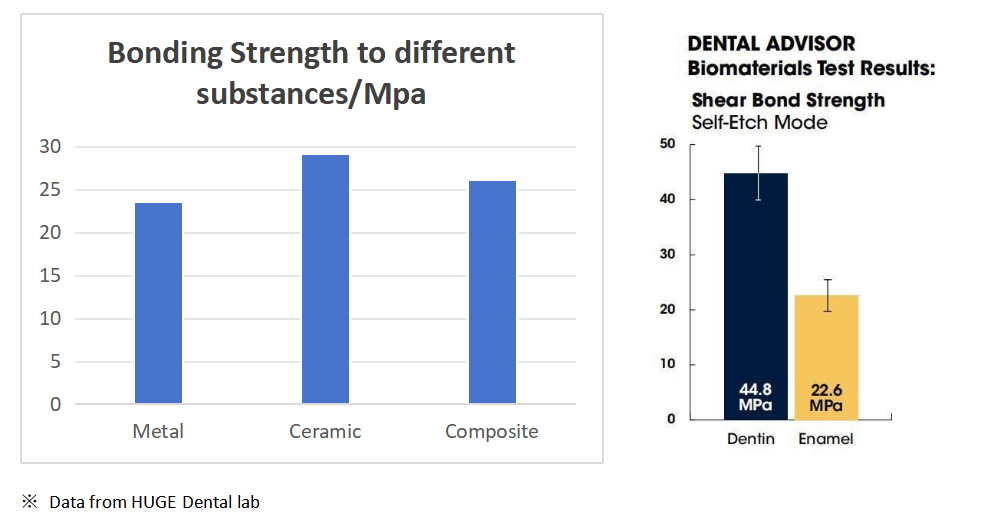 2. Durable:

Low film thickness and excellent marginal integrity for highly esthetic restorations.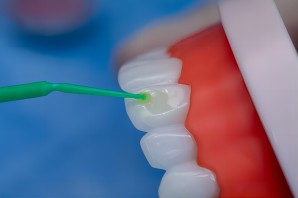 3. Bio-compatibility:

Over 90% sealing efficiency on dentin tubules, virtually no post-operative sensitivity.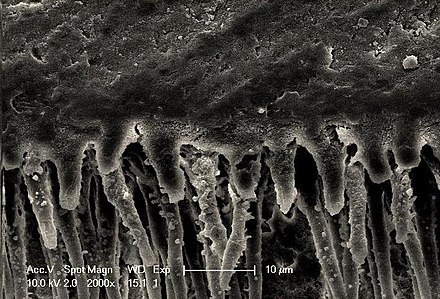 4. Drop control:

With developed drop control technique, you get just as much bonding agent as you need.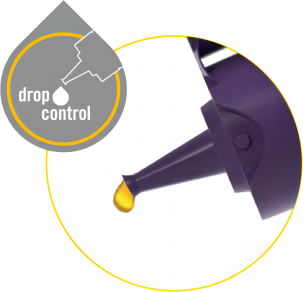 5. Easy Operation:

Flip-open, easy application.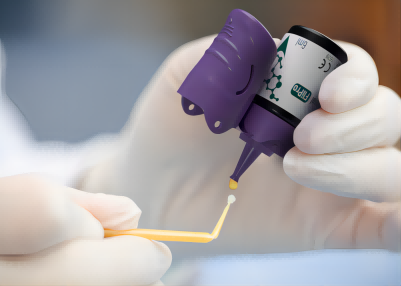 Combining diversified products provide professionals with complete solutions
1. TopCEM Elite System
Specially designed for cementation of all sorts of dental restorations.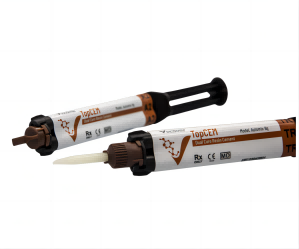 2. TrusFIL Restoration System
Provides a series of materials with innovative formula for aesthetic versatility.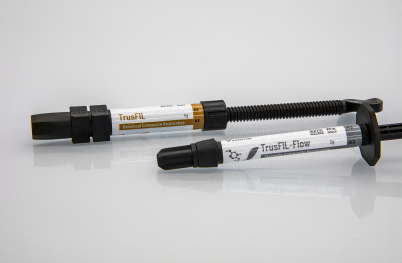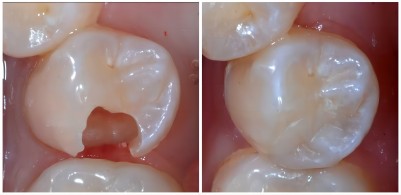 3. TopCEM Veneer System
For permanent cementation of veneers made from porcelain/ceramic and composites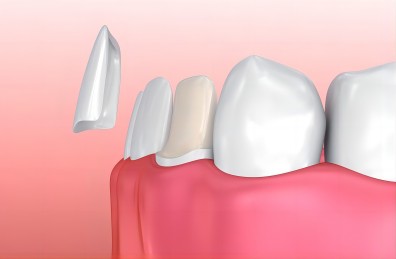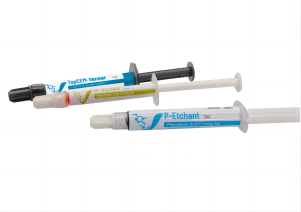 Excellent Promotions are to come
In addition to HugeBond Universal FliPro, soon we will be launching more new products, including self-adhesive resin cement and core building material.

Along with these launches we will offer many new promotions. Reach out to us for more details.