KAIPLUS, A Representative Of Composite Acrylic Teeth Deserves Your Attention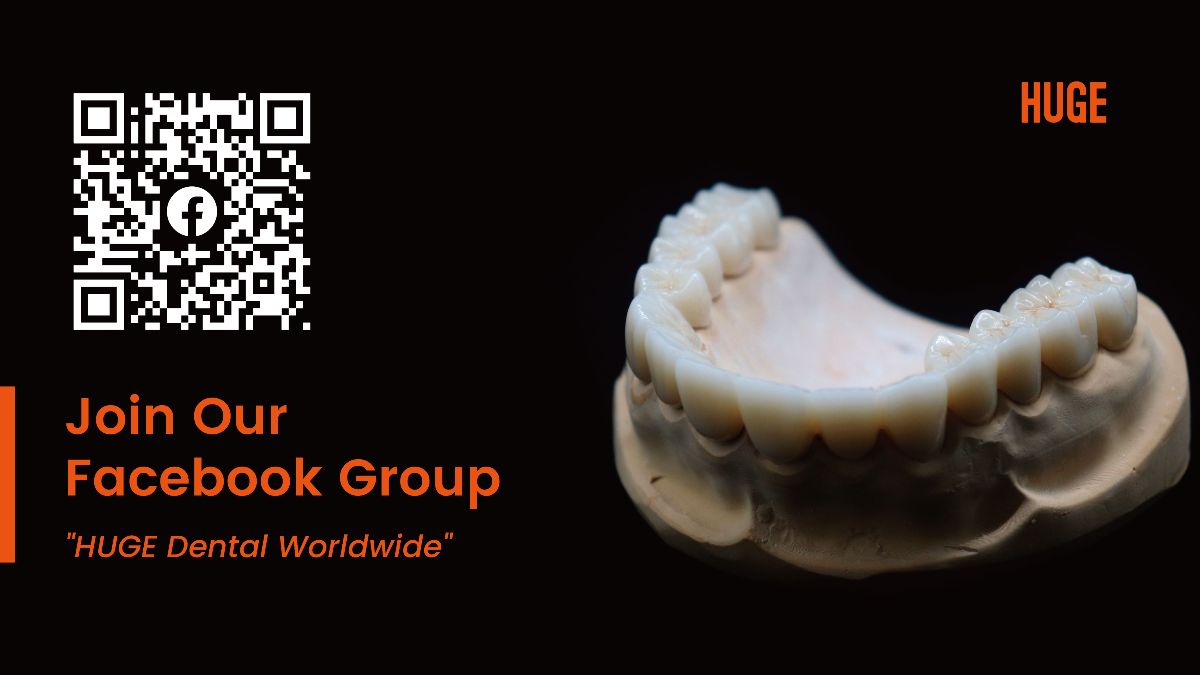 All the cases made with HUGE products are welcomed!
World Case Collection is a project for dentists & technicians to share their cases finished with our products.
Join Facebook Group and Share Your Cases
KAIPLUS, A Representative Of Composite Acrylic Teeth Deserves Your Attention
Since its introduction in the 1980s, composite acrylic teeth has been popular in the removable denture restoration world with its excellent toughness and wear-resistance. The fillers that make the teeth tough however are also subject to staining. Improving this balance between hardness and stability has been a main concern for many dental manufacturers.

Are you looking for a composite acrylic tooth that not only has superior toughness but also excellent staining-resistance? If you are, then KAIPLUS can be an ideal choice to try.
Benefits KAIPLUS Can Provide for You:
No.1 Excellent staining-resistance

The staining-resistance of KAIPLUS stands out amongs its competitors. KAIPLUS is able to maintain its true vivid natural color even when a patient eats and drinks.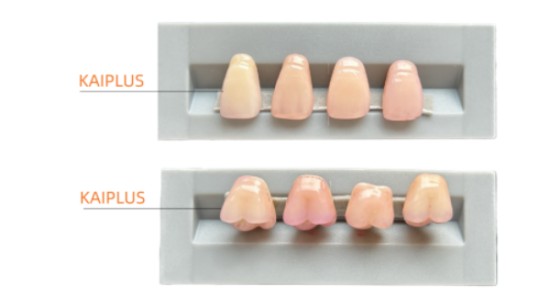 * The picture shows the coloring effect of soaking the anterior and posterior from KAIPLUS and other three brands in a 0.2% red yeast solution at a constant temperature of 60 degrees Celsius for 24 hours, from left to right are KAIPLUS, Brand X, Brand S and Brand F.
Comparison of △E
The lower the value, the better the anti-staining ability.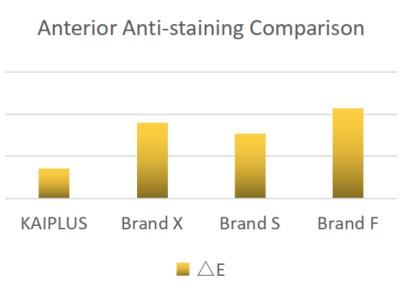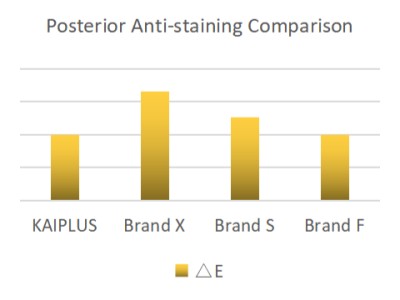 No.2 Excellent wear-resistance and more durable
When dentures are used, the friction of the food on the material as well as the teeth colliding with each other cause the most wear. Compared with other brands, KAIPLUS shows high strength in resisting wear.
* The chart shows the weight loss (%) of the entire tooth (including the enamel and dentin) of KAIPLUS and other brands before and after two-body abrasion experiment for different periods of time. The longer the polishing time, the greater the weight loss will be.
No3. Extraordinary hardness like no other
To some extent, hardness can reflect the performance of wear-resistance.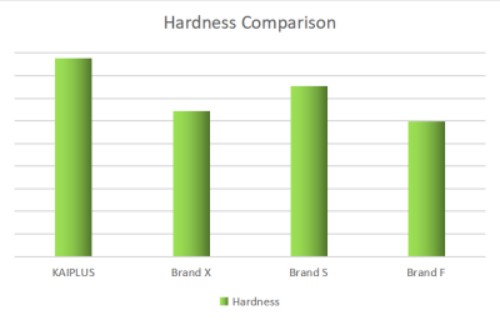 Comparison of Posterior Enamel Layer's Hardness: the higher the value, the better wear-resistance reflected.
04 Harmonized and aesthetic shading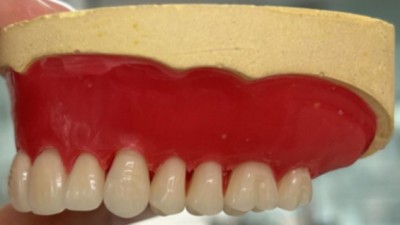 In addition to the excellent performance mentioned above, KAIPLUS enjoys outstanding natural beauty. The shading transition, especially between canine and the first premolar, is pretty natural for a full arch.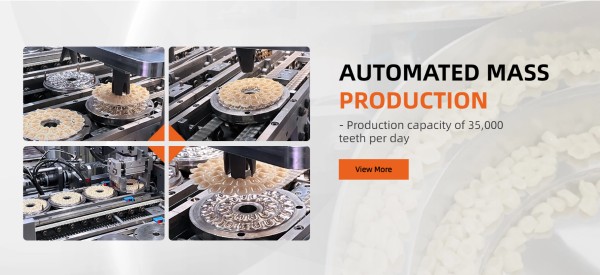 Overall, as a composite acrylic teeth line, KAIPLUS not only enjoys impressive staining-resistance, wear-resistance and hardness but also renders highly esthetic effect. In a word, it is durable and esthetic, which is truly an ideal tooth to try for dentists, technicians as well as patients.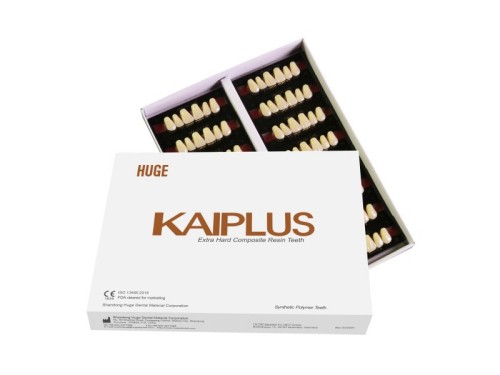 Anterior
6×1×16/Box, 6pcs/card, 16 cards in total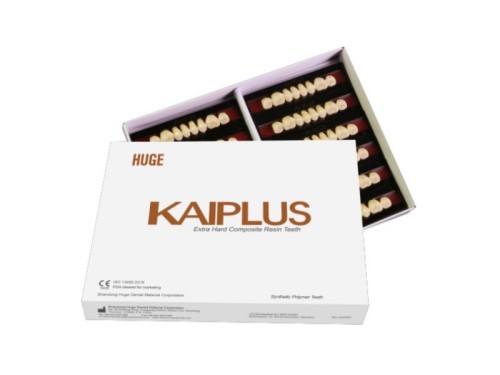 Posterior
8×1×12/Box, 8pcs/card, 12 cards in total