Revolutionize Your Dental Restorations with HUGE CADCAM Milling Burs

We are excited to share with you the latest advancements in dental technology - dental CADCAM milling burs. These burs are specifically designed for the milling process of dental restorations such as crowns, bridges, and implant abutments.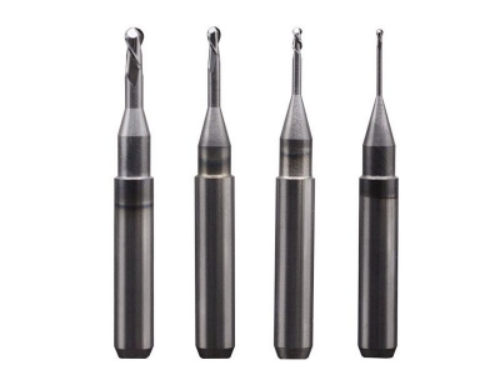 One of the primary features of these milling burs is the quality of the raw materials used in their construction. These burs are made from premium-grade tungsten carbide, a material that is renowned for its strength, durability, and ability to withstand high levels of wear and tear. Tungsten carbide is a composite material that is formed by combining tungsten and carbon to create a substance that is resistant to corrosion, abrasion, and oxidation. This makes it an ideal choice for use in dental milling burs as it ensures a high level of precision and accuracy, even after multiple uses.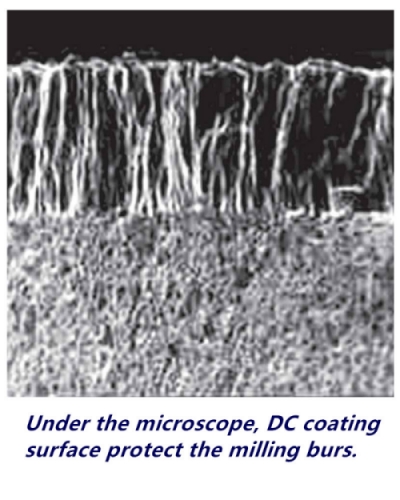 In addition to using high-quality raw materials, it is important to consider the coating of the dental milling bur. The coating of the bur plays an important role in reducing wear and tear on the bur, extending its service life and improving its overall effectiveness. A good quality coating can also reduce the amount of heat generated during the milling process, which can help to prevent damage to the restoration material.
Another important feature of these milling burs is their long service time. With regular use, dental milling burs can become dull and less effective over time. However, with the use of high-quality raw materials and advanced manufacturing techniques, these burs are able to withstand more wear and tear, and last much longer than traditional milling burs.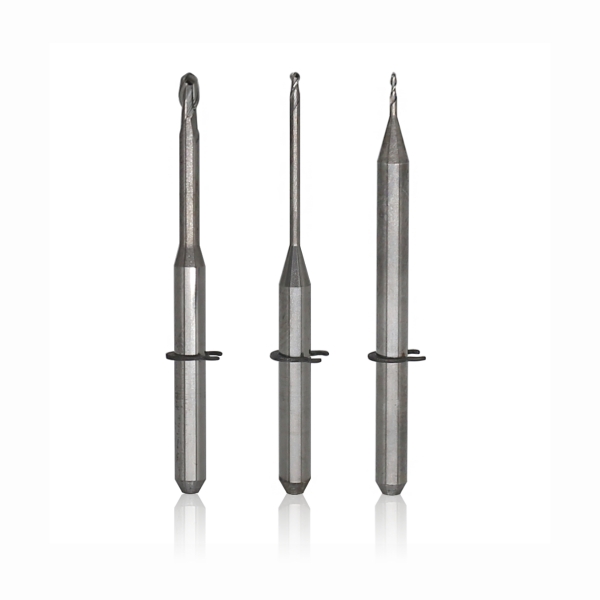 This means that you can use them for longer periods of time, without having to worry about frequent replacements or the cost of purchasing new burs. This translates to increased efficiency in the dental laboratory, allowing you to focus on your work and produce high-quality dental restorations for your patients.
Moreover, these dental milling burs are compatible with a wide range of dental CAD/CAM systems. This means that they can be used with any milling machine that is designed to work with tungsten carbide burs, making them a versatile and convenient option for dental laboratories. Whether you are using a chairside milling machine or a laboratory milling machine, you can be assured of a smooth and efficient milling process with these burs.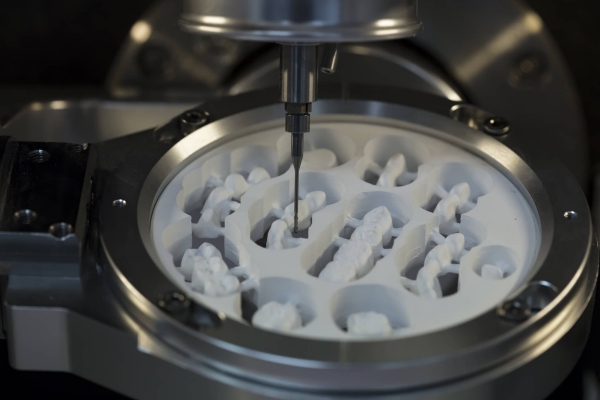 In conclusion, HUGE milling burs has high quality of the raw materials,
excellent DC coating and Multi-model for your choices.
We encourage you to explore this technology further and consider integrating it into your dental laboratory processes to improve your work efficiency and patient outcomes.
Dental CAD/ CAM Solution

Milling Machine - NOBILCAM 5X (Coming Soon)
NOBILCAM-5X is a dry cutting equipment with 5-axis linkage, designed with micron-level high-precision cutting and high-reliability performance. It provides you with a more efficient, powerful, accurate and stable processing experience.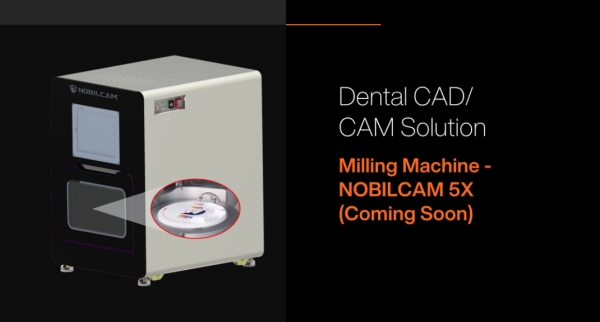 Highlights:

5-axis milling machine
1.5kw/60,000 rpm spindle
Milling accuracy within 0.02mm
Maximum indication versatility with a rotating angle of +30°~90° in the 5th axis