New Lab Putty for Precise Dental Model Duplication
Lab Putty is a very familiar product for most dental lab technicians. It is widely used to duplicate models to make full dentures and partial dentures. Combined with the injection technique, applications of this product have greatly improved the working efficiency compared with traditional denture fabrication technique with gypsum.
For a period of time, condensation-based silicone has been the mainstream for lab putty product. However, there may be three main shortcomings for this kind of lab putty:
Disadvantages of Condensation-based Lab Putty:
NO.1 The mixing ratio is hard to decide for there is no fixed mixing ratio for this product.
NO.2 It is irritating to the skin to some extent.
NO.3 From the point of view of chemical reactions, condensation-based silicone is the product of a polycondensation reaction which may affect the duplicating precision.
These shortcomings are just where our new lab putty, the addition-based silicone A-Silicone for Laboratory can make up for.
A-Silicone for Laboratory
Standard: 5kg Base+5kg Catalyst
■ Advantages of Addition-based Lab Putty:
NO.1 1:1 mixing ratio, easy to control the right dosage

NO.2 No irritating ingredients, better protection to our hands and skin
NO.3 Addition reaction involved, higher precision achieved in terms of chemical mechanism.
■ Other Special Advantages of New Lab Putty: A-Silicone for Laboratory:
NO.4 Reliable dimensional stability over a long time up to 28 days
NO.5 Resistant to high temperatures up to 200℃
NO.6 Available to different hardness: Shore A 85 and Shore A 90
▼Use A-Silicone for Laboratory to Make a Full Denture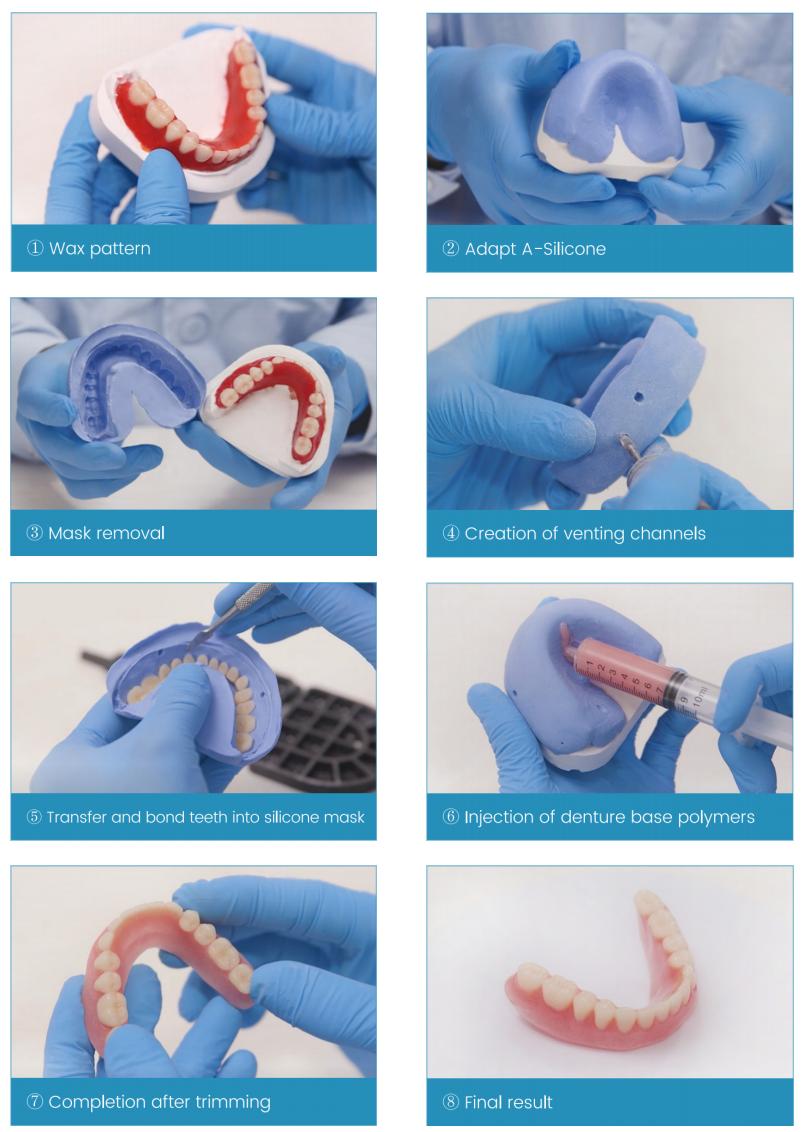 A-Silicone for Laboratory Trial Package
*450g Base
*450g Catalyst

Gingiva Elite Kit
NEW Package of A-Silicone for Gingival Mask
* 50ml×2
* 12 mixers
* 12 oral tips
* 10ml×1 Separator