HUGE Acrylic Teeth Help to Make Digital Full Denture with Natural Beauty and High Quality
Creating full dentures digitally is quite common in digital prosthetic dentistry right now. Many dental lab technicians have improved their working efficiency by taking advantage of digital scan, design, milling and printing. Among the common ways to make full dentures, using PMMA BLOCK might be the most familiar one. However, cons to this method may frustrate some technicians. That's where the traditional acrylic teeth can help.


▼Digital Full Denture Workflow
with HUGE Synthetic Polymer Teeth ( Acrylic Teeth)
Step 1: Scanning
Capture the impression data by scanning the impressions and bite registrations.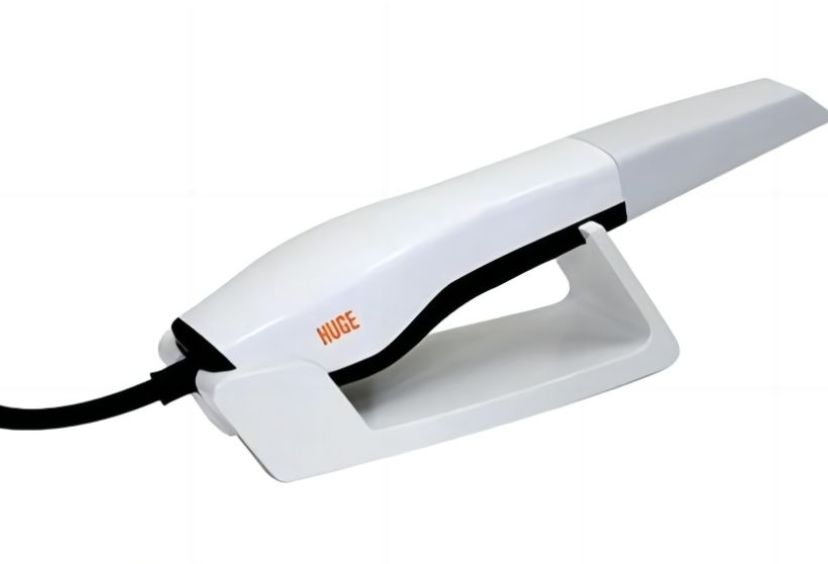 Step 2: CAD Design
Design the denture base online by using dental design system like EXOCAD. For HUGE Acrylic Teeth, we have created libraries of our main teeth lines: MAIST, KAIPLUS, KAIJING, Sonning, Bluebell and KAILI in EXOCAD (Libraries will be available in 3 Shape soon). Therefore, technicians can select our teeth data to design the matching denture base.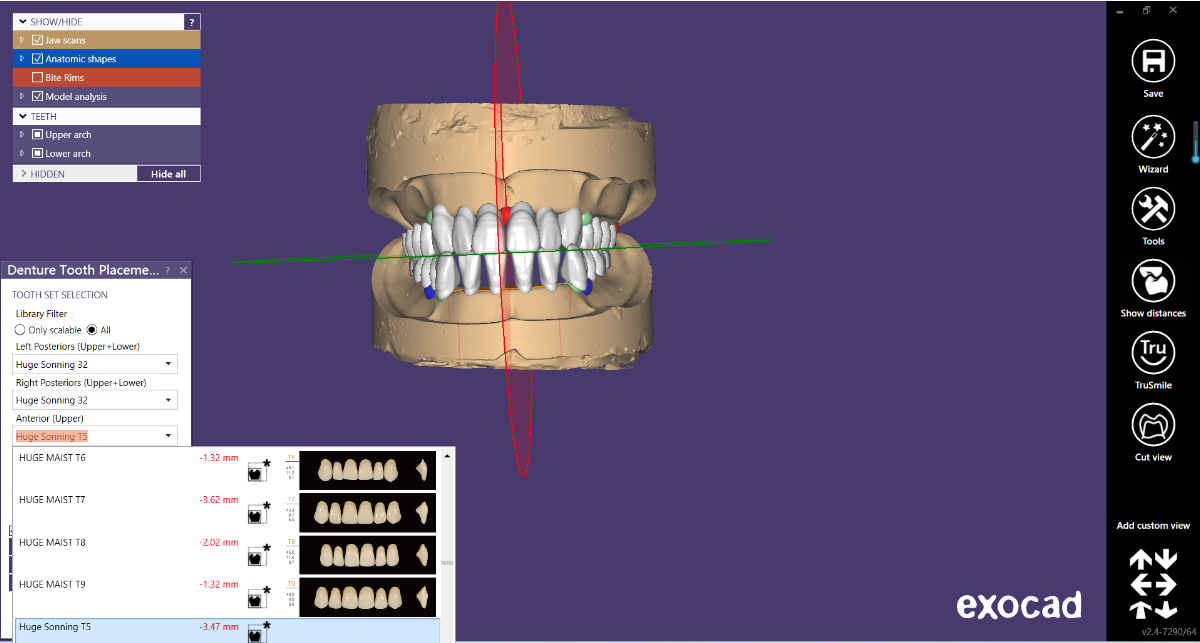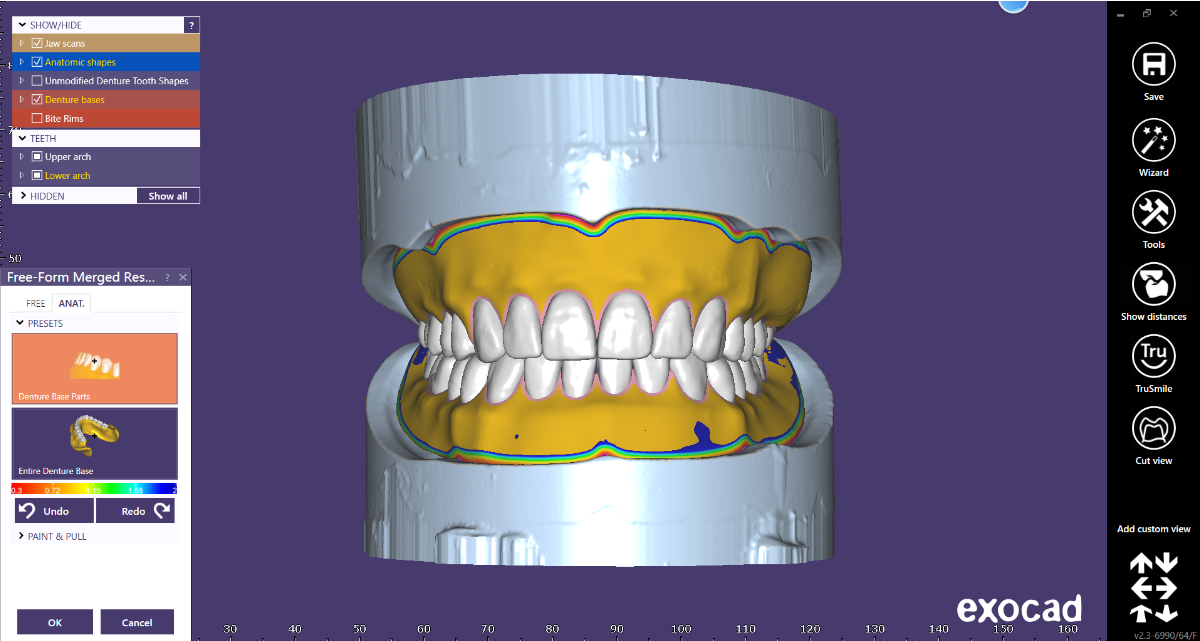 Step 3: Make Bases
3D Print or mill the artificial denture teeth base (could use HUGE Pink PMMA BLOCK).

Step 4: Bond
Bond HUGE Synthetic Polymer Teeth (acrylic teeth) into the denture base with HUGE Digital Bond Kit.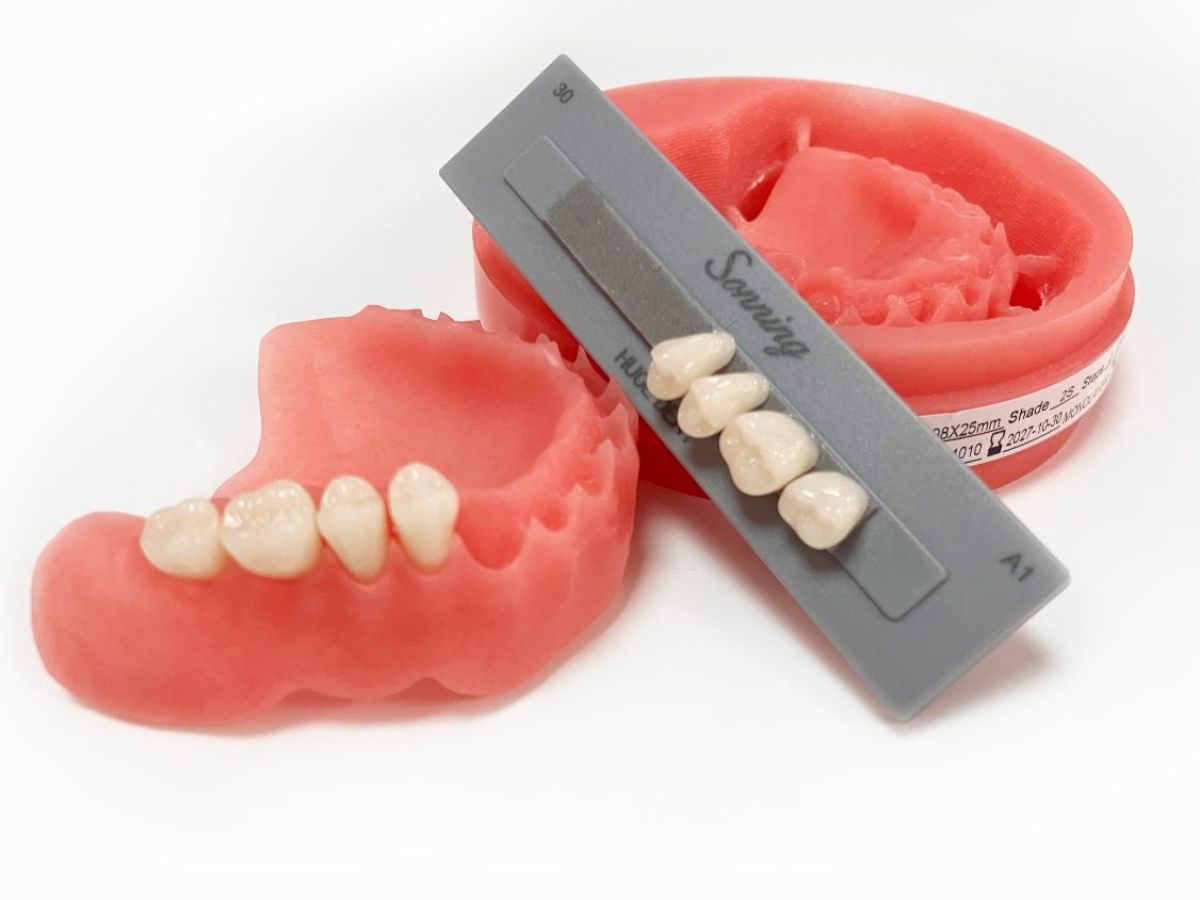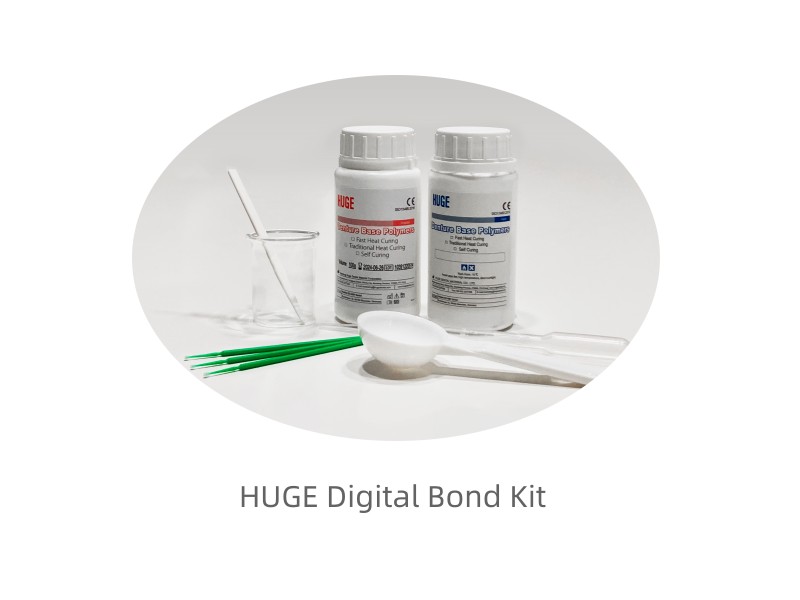 Step 5: Cure
HUGE Digital Bond Kit is a self-cure (cold-cure) product and the full denture will be cured and thus completed in about 20 minutes.
▼Advantages for Digital Full Denture Made from Synthetic Polymer Teeth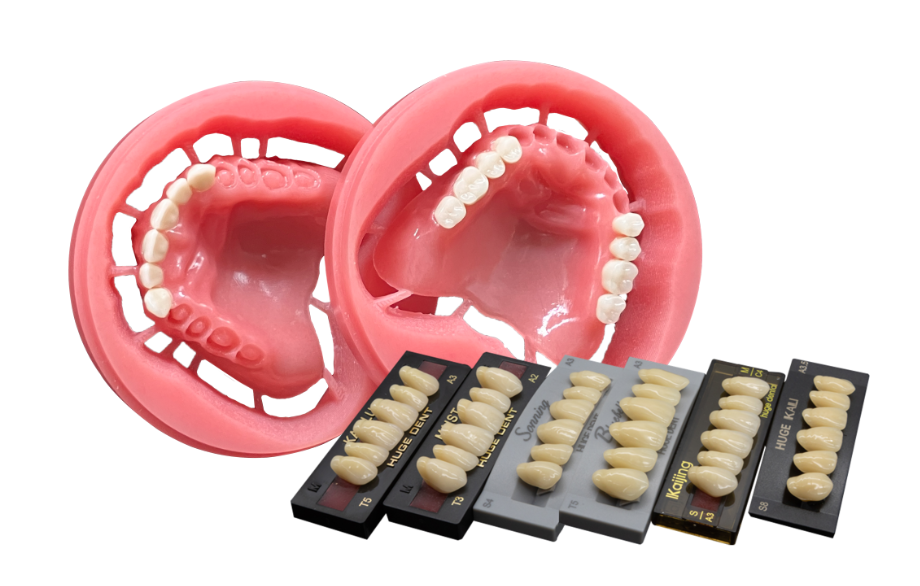 Compared with teeth made from PMMA BLOCK
● Higher wear-resistance and strength: More durable
● More esthetic outlook: Natural layers and textures
---