Dental Advisor Recommended Products: Fullfill Clinicians' Passion and Purpose - Indirect Restoration & Impression Solutions
Dental Advisor Recommended Products
Fullfill Clinicians' Passion and Purpose - Indirect Restoration & Impression Solutions
HUGE has been committed to providing global dentists with valuable and efficient clinical tools. Through continuous product development, a clinical production line based on the impression system, indirect restoration system, direct restoration system, and cavity prevention system, has gradually been established and improved. With excellent product performance and reliable service, HUGE has won customer recognition from more than 100 regions.

Dental Advisor has evaluated our Hugebond Universal, as well as Perfit Heavy and Light Body. We're happy to share the high evaluation rates and recommendations.
Hugebond Universal
HugeBond Universal Light Cure Dental Adhesive

88% Evaluators' recommendation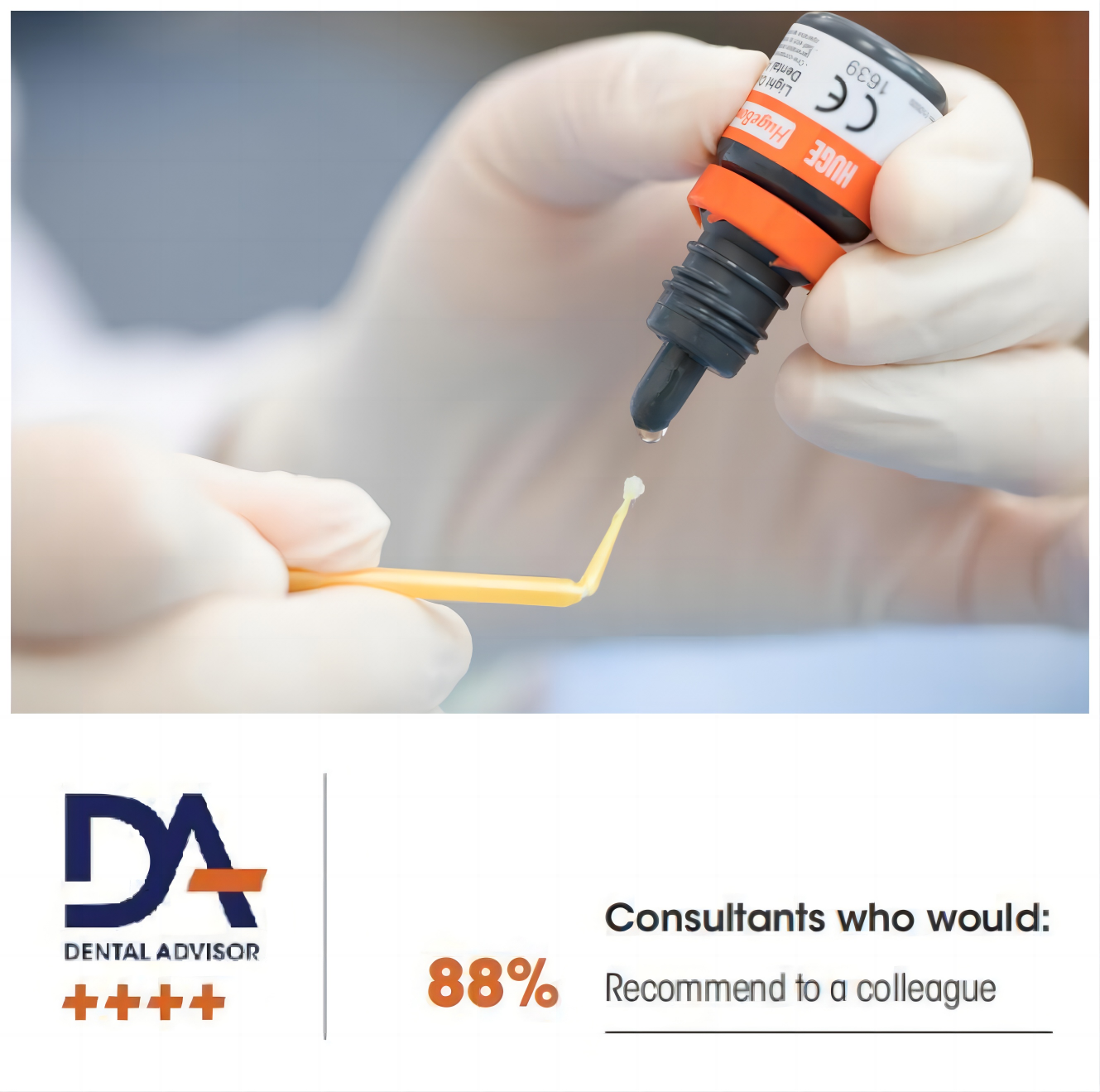 HugeBond Universal is the lastest (8th) generation, simple one-step& one-coat, self-etch dental adhesive, featured by total universatility, strong and durable bonding strength and excellent bio-compatibility. Widely used in direct and indirect restoration process.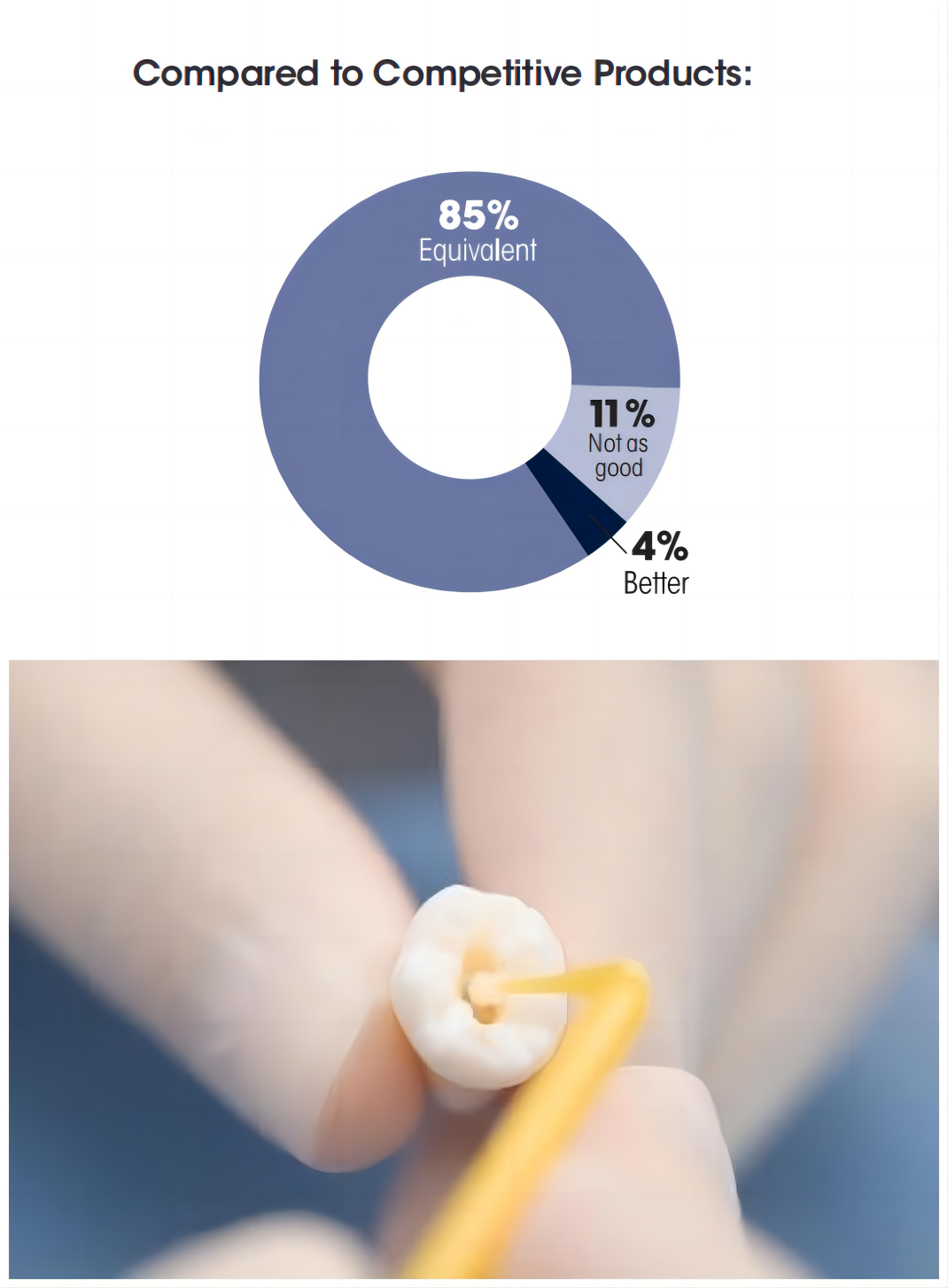 Unique Benefits:

• Contains MDP monomers for enhanced durability.
• Combining total-etch, self-etch and selective-etch technique.
• Compatible with light-cured, dual-cured, and self-cured cements(no additional activator required).
• High bonding strength to both moist and dry etched dentin.
• High bonding strength to all indirect surfaces (zirconia, alumina,composite and metals) without a separate primer.
• Low film thickness, excellent marginal integrity.
• Virtually no post-op sensitivity.
Reliable and durable bonding strength provide guarantee
for subsequent direct and indirect restoration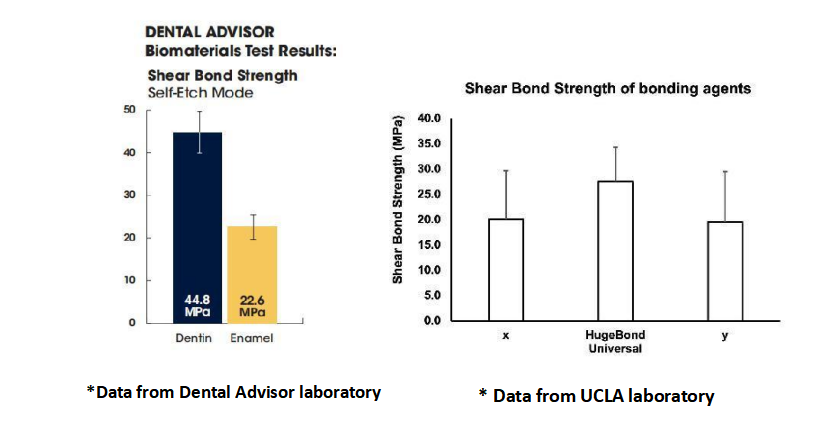 Dental Advisor Evaluation Summary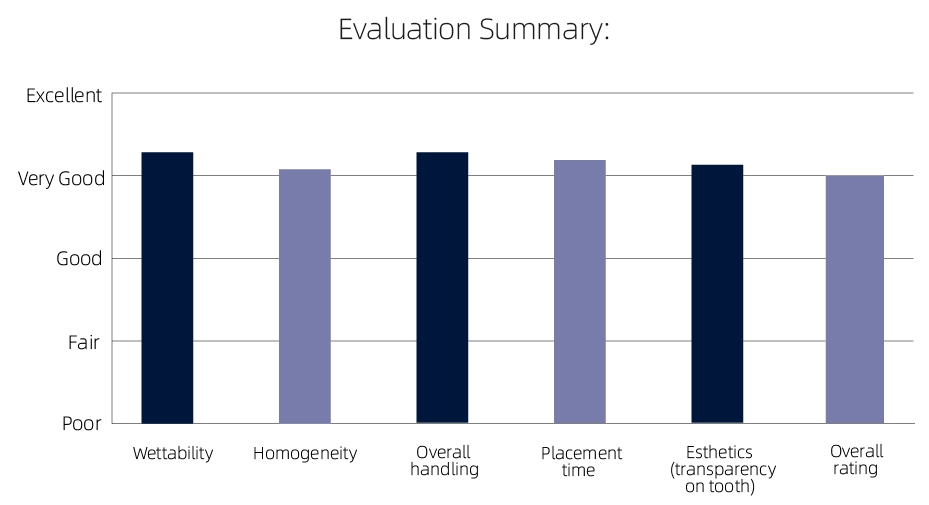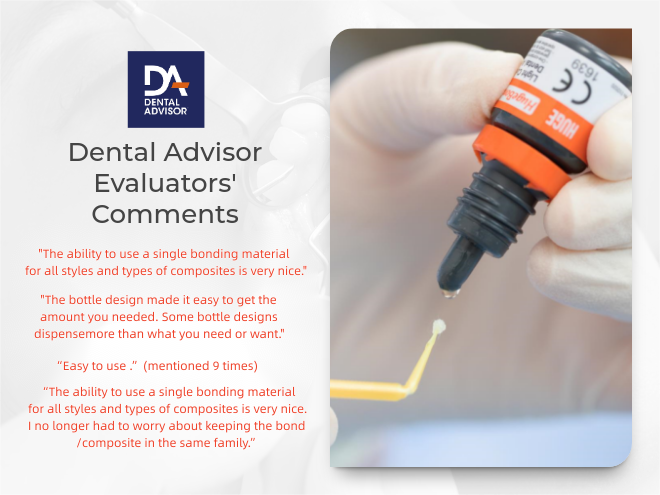 PERFIT Heavy Body & Light Body Fast Set
88% CLINICAL RATING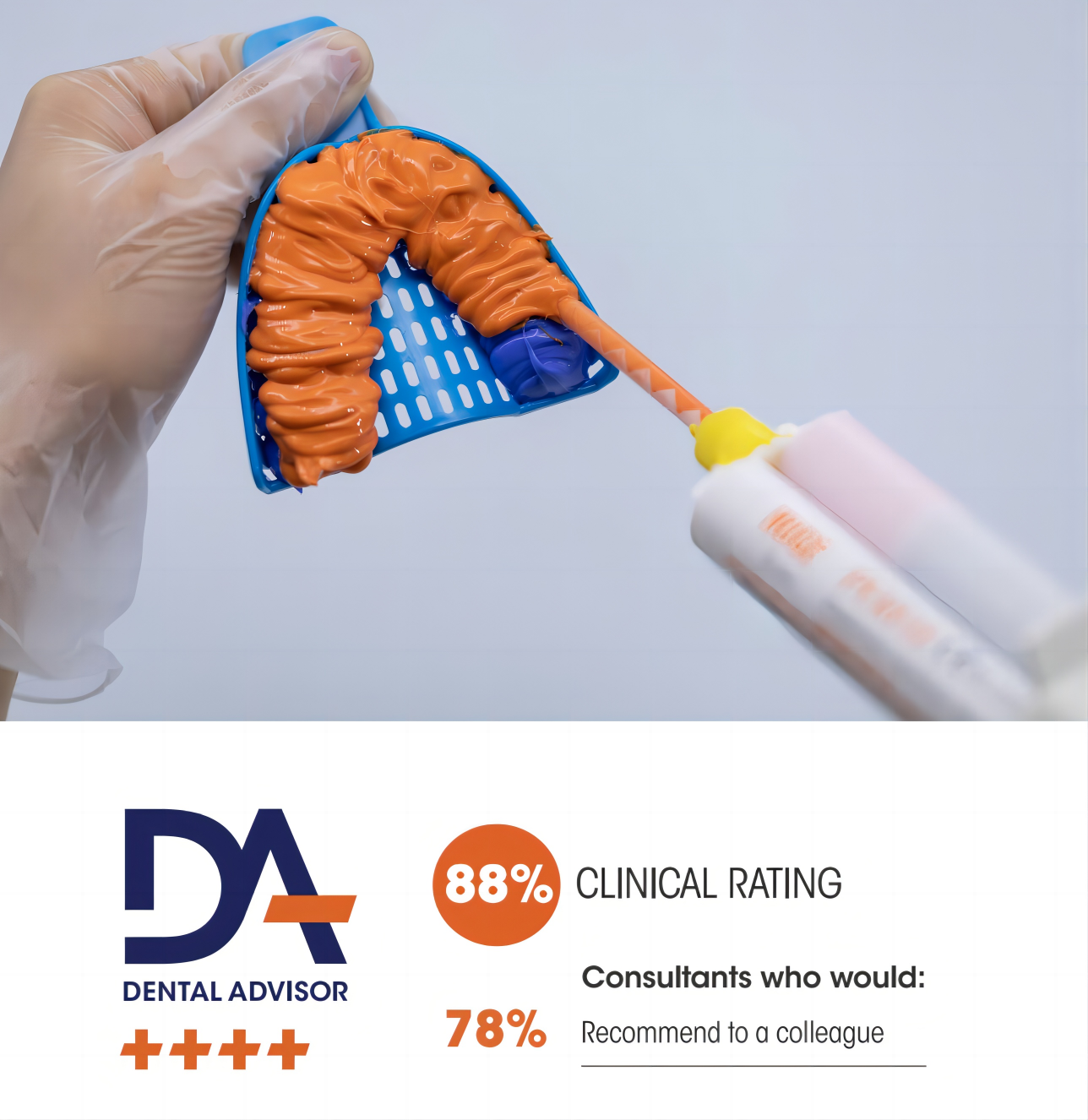 HUGE PERFIT impression solution offers a whole line of dental impression materials with different viscosity and curing speeds. This diversity helps in multiple processes resulting in precise and reliable impressions.

Due to the excellent performance, all-round application, and easy operation, PERFIT Heavy Body(Type 1) and Light Body (Type 3) combination gains a 88% rating approval and 78% recommendation in Dental Advisor evaluation.
Parameter: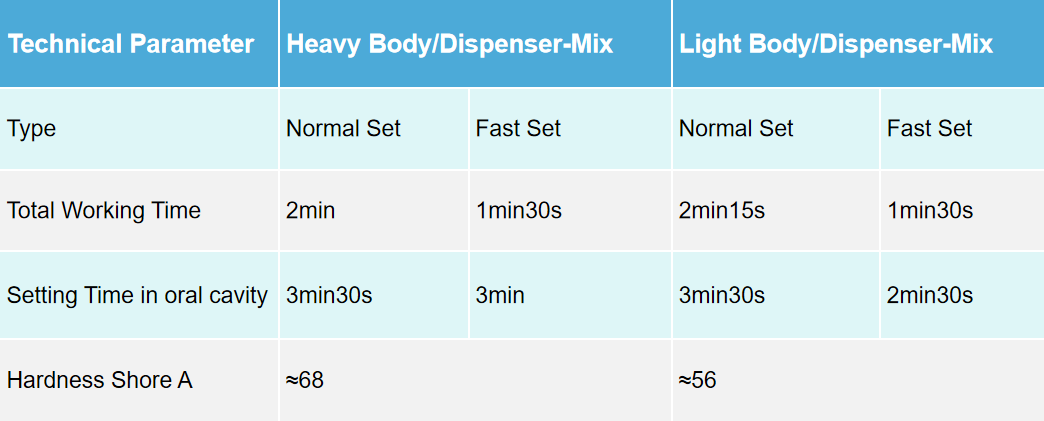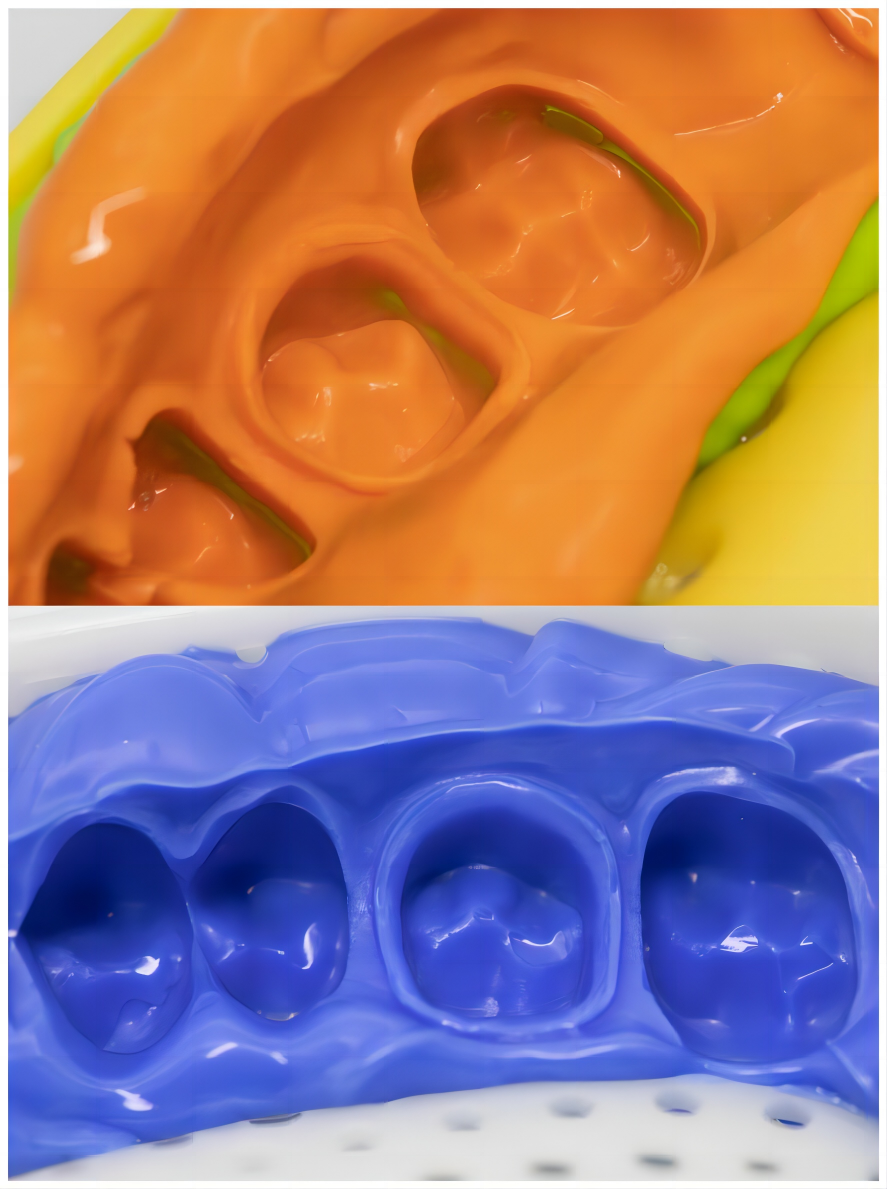 Unique Benefits:
High hydrophilicity for precise and reliable impressions.

High tear strength and tensile strength.

Excellent linear dimensional stability help to maintain impression accuracy for up to 4 weeks.

Good bio-compatibility, safe to use for patients
Specific Applications Solutions
Compared with traditional two-step impression technique Putty & Light body, Heavy Body benefits from its simple operation and excellent dimensional stability, we recommend it to be used as an impression tool for implant restoration and full denture restoration.
1. Benift to using Heavy Body as edge shaping

Simple operation

Suitable viscosity allows the material to flow easily and gain the precise edge shaping

One-step forming delivers more comfort to patients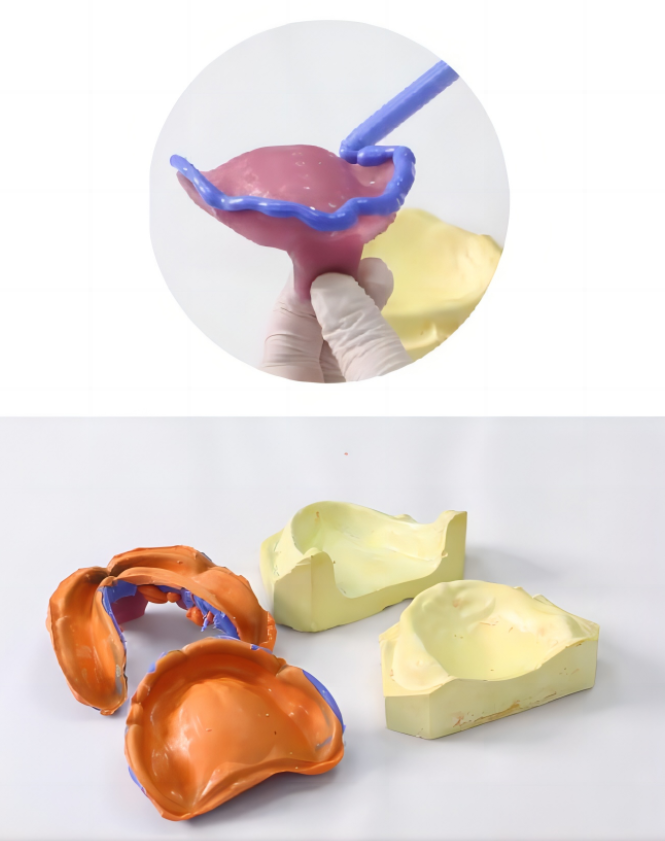 2. Benefit to using Heavy Body for an implant technique

High precision and stability for positioning the transfer

High tear strength and tensile strength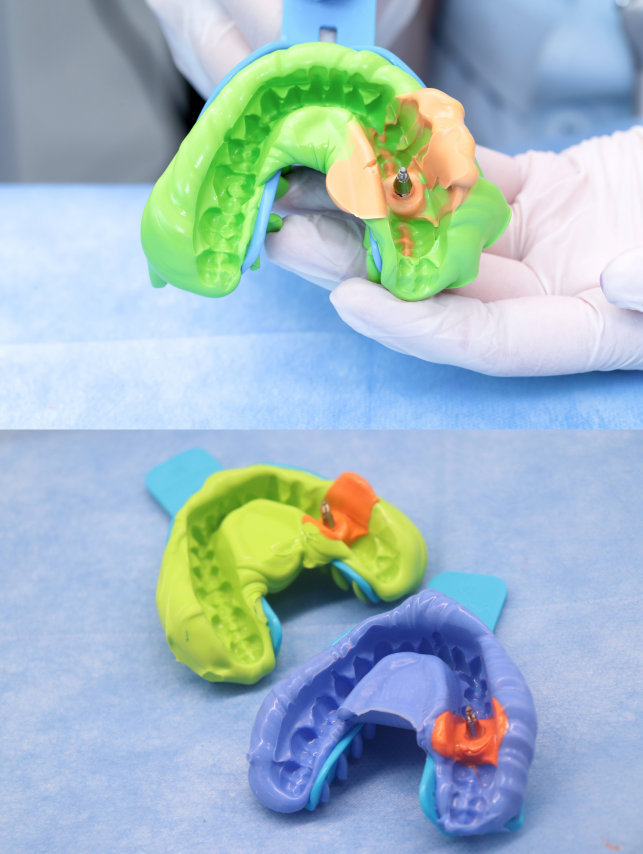 Dental Advisor Evaluation Summary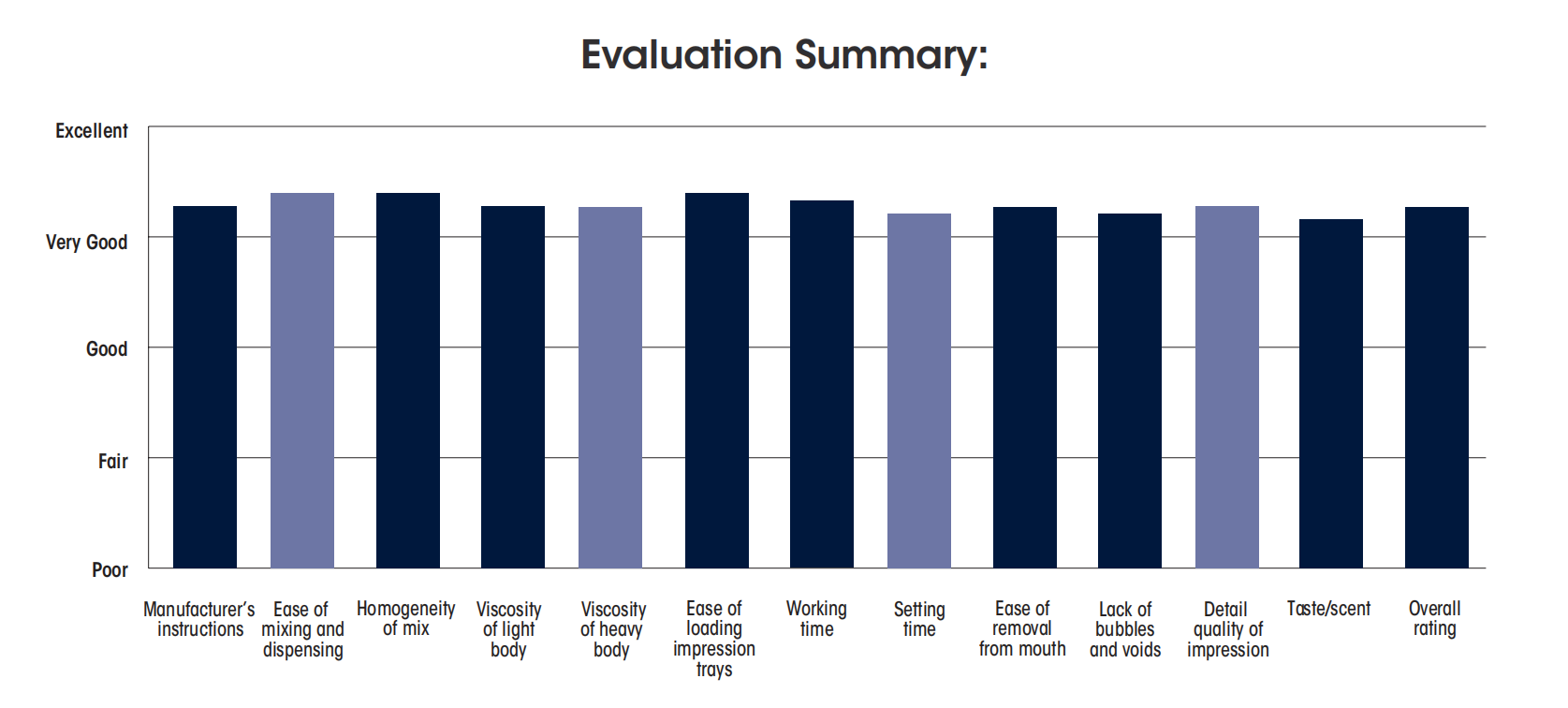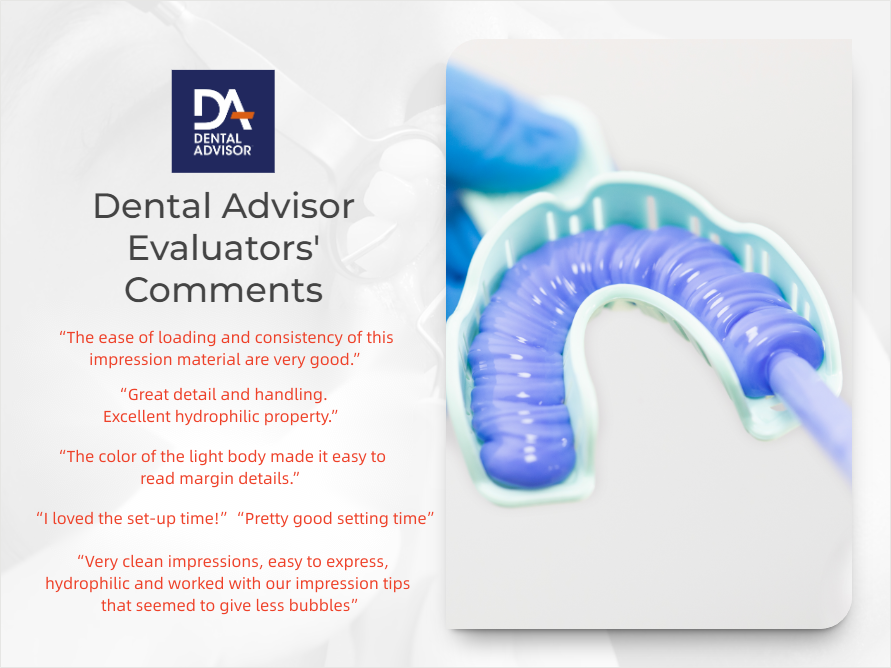 Inspired by clinician customers' delicate and informative operations, HUGE clinical material production line thrives. As one of the professional dental material suppliers, HUGE makes the sincere commitment to fulfill clinicians' passion with excellent clinical material products and try to become a vital catalyst for clinical technology innovation.