Accurate Bite Registration - Help to Create Perfect Restorations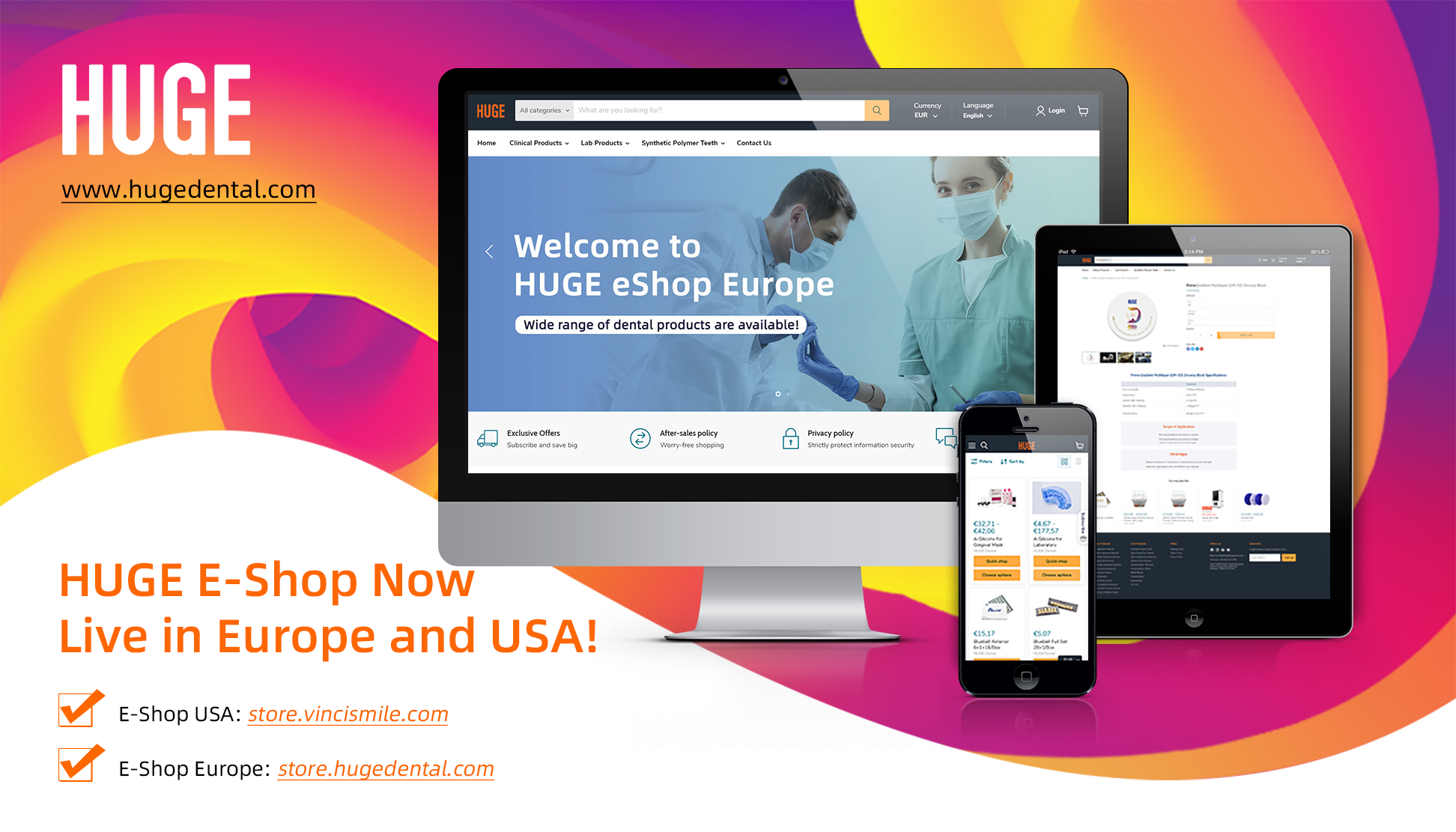 Exciting News! HUGE E-Shop Now Live in Europe and USA!
We are thrilled to announce the latest update from HUGE E-Shop! Our brand-new platform is now live, offering a wide range of dental clinical and lab products to meet your needs. Whether you're in Europe or USA, we've got you covered!
Accurate Bite Registration - Help to Create Perfect Restorations
Restorations are reworked mostly due to neglect of the occlusal relationship. Especially when there are many missing teeth, the weak wax film cannot firmly record the occlusal relationship. And the addition type bite registration silicone offers greater accuracy.

At the same time, a complete and detailed impression and occlusal record relationship is an important basis for dentists and technicians to create accurate, high-quality restorations.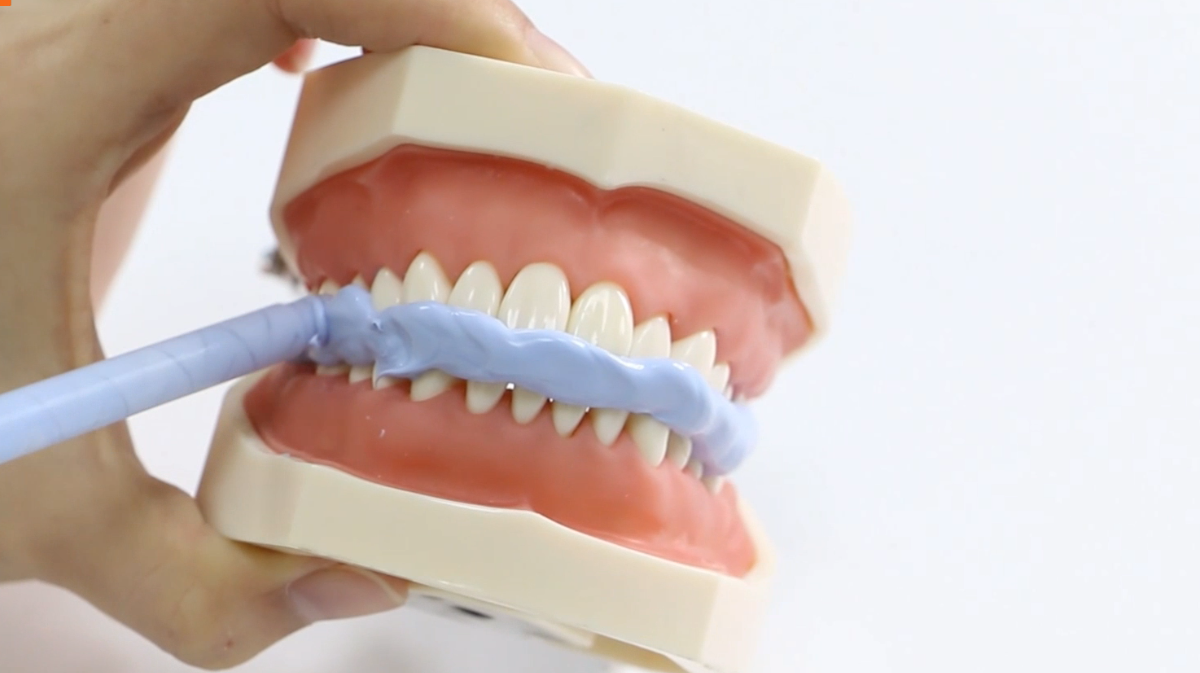 General Principles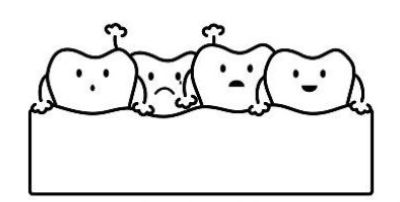 1. The treatment plan maintains the original cusp relationship and occlusal height.

2. If it is necessary to change the occlusal height, a stable upper and lower jaw relationship is very important. It needs to register the occlusal relationship on the hinge axis.
Bite Registration Materials Functions
· Provides stability and support that the remaining dentition does not have
· Reduces clinical occlusal adjustments and save chairside operation time
· Reduces the possibility of elevation or lowering of the restoration
· Reduces the possibility of restoration perforation due to overgrinding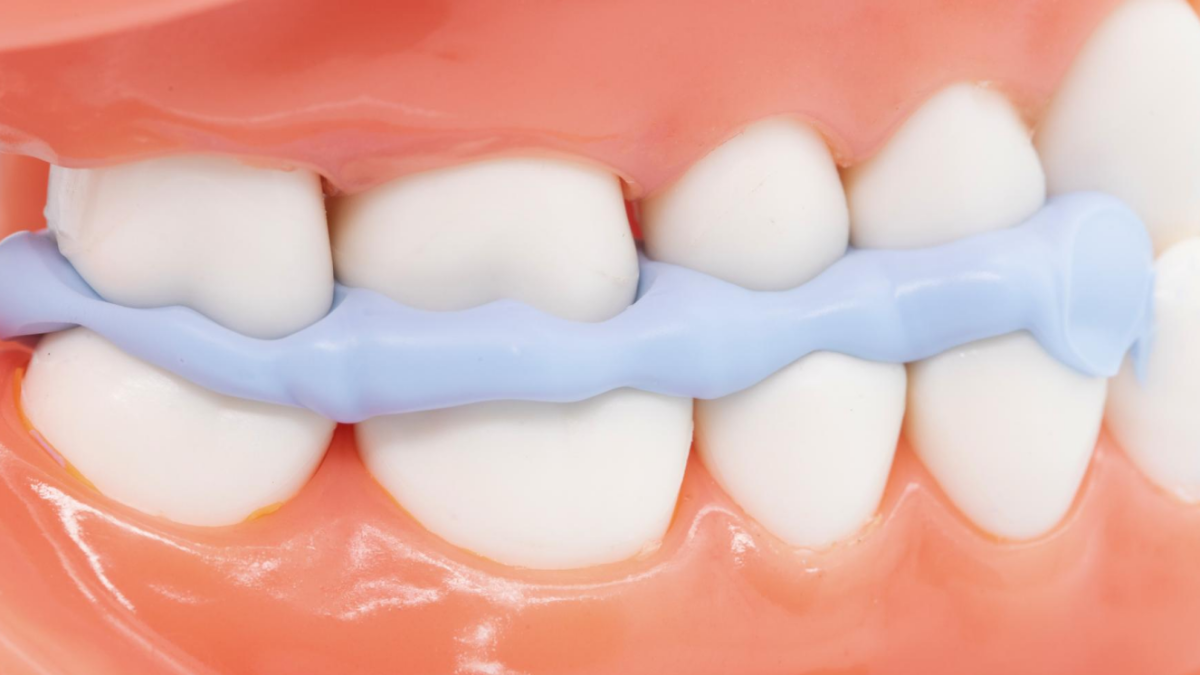 Common Bite Registration Materials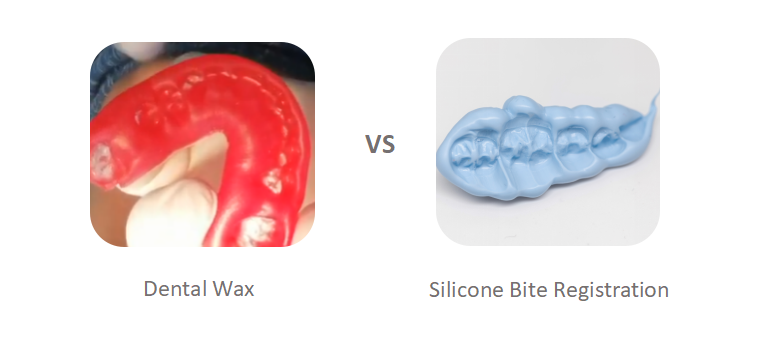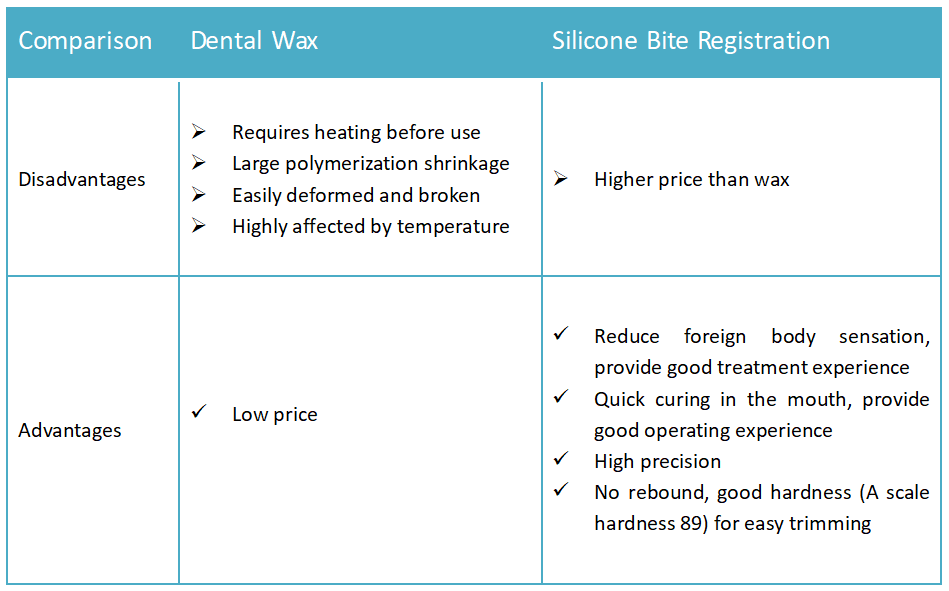 Application In fixed restoration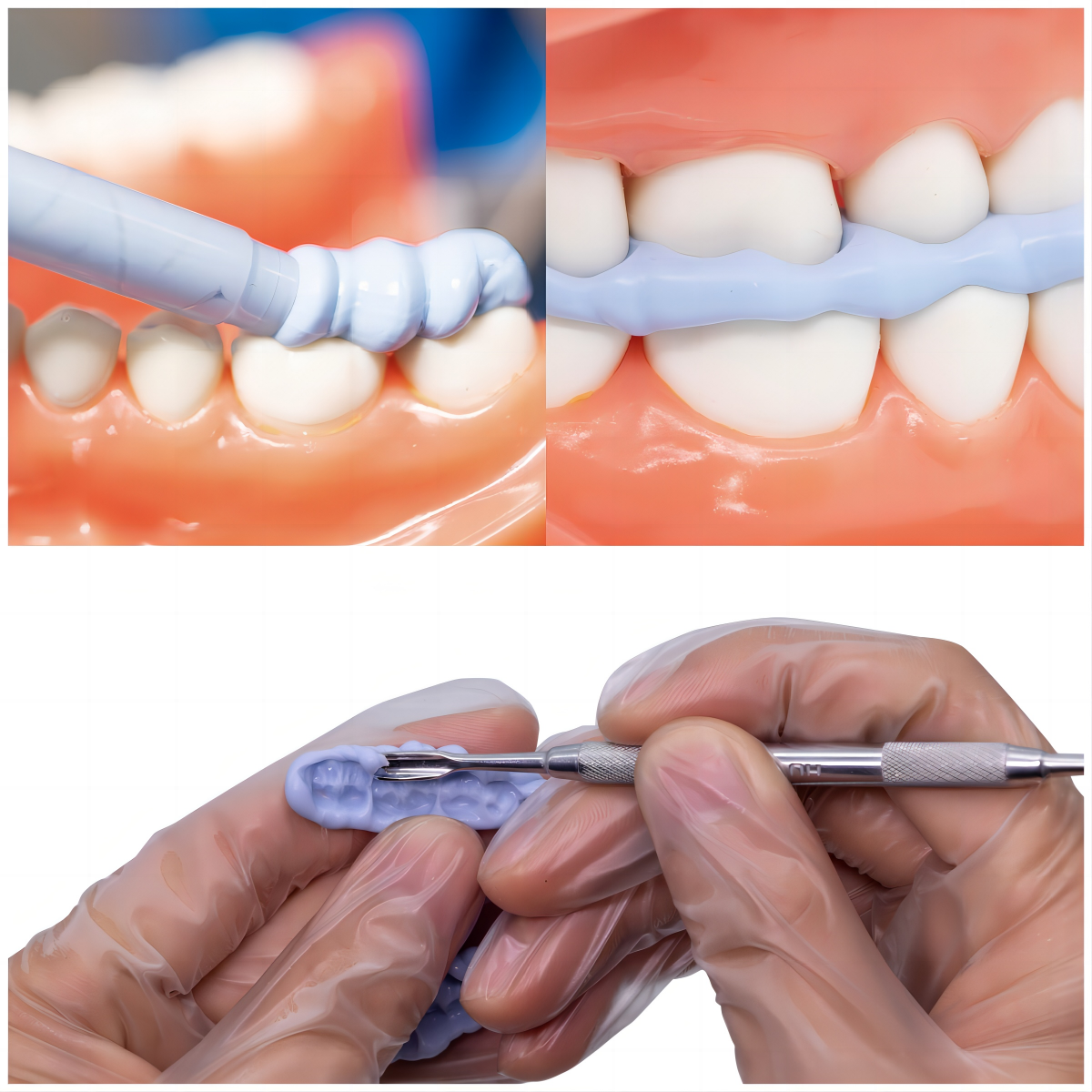 · Inject Bite Registration silicone onto the tooth surface directly.
· Keep biting until the material is cured.
· Remove the material which runs into the undercuts
with a scalpel and wheelhead.
Application in full denture restoration
The determination of the horizontal jaw relationship
is the determination of the central relationship (CR).
There are mainly three clinical methods:
(1) Direct bite method; (2) Gothic arch tracing method; (3) Muscle monitor method.
Direct bite method:
This is the most common method. Make the base and wax embankment first. Then use Bite Registration material to directly record the relationship between the upper and lower jaws.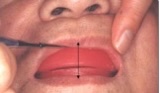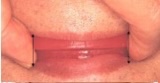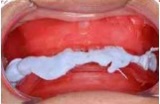 Gothic arch tracing method:
Gothic arch tracing is a crucial procedure involved in the fabrication of accurate and precise complete denture prosthesis. Use the Gothic arch to document CR relationships. After locking the device, apply the bite registration material.