Digital Denture Solution with HUGE PMMA BLOCK – New Pink Shades Have Arrived!
All the cases made with HUGE products are welcomed!
World Case Collection is a project for dentists & technicians to share their cases finished with our products.
Join Facebook Group and Share Your Cases
Digital Denture Solution with HUGE PMMA BLOCK – New Pink Shades Have Arrived!
HUGE Pink PMMA offers a range of shades (2S, 2ST, 3S, 3ST) that bring natural appearance to your digital dentures. We are excited to introduce our latest addition – a captivating new pink shade that radiates elegance.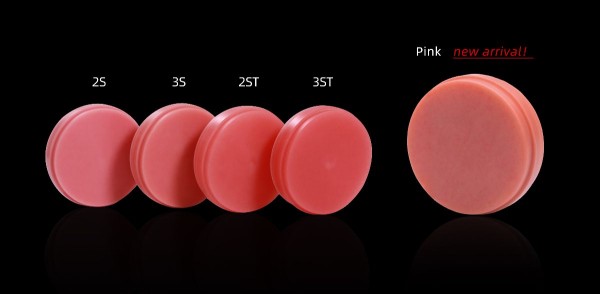 This new shade is already approved by our customers and their customers appreciate the new shade! Contact us and try the new pink shade to fabricate your digital denture!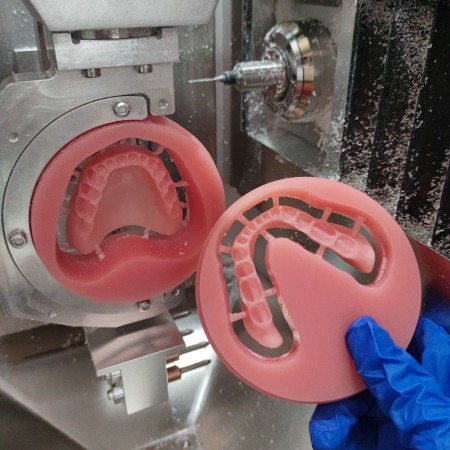 Discover the Advantages of Digital Dentures
HUGE PMMA BLOCK is designed to seamlessly integrate into your digital denture workflow. This unlocks a level of precision and performance that traditional methods are hard to match. By leveraging the power of digital design, you will experience: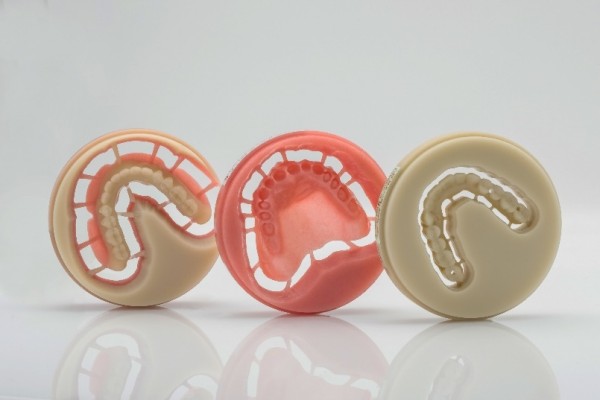 ✔ Unparalleled Precision: Milling dentures from our PMMA BLOCK guarantees an exceptional level of accuracy, ensuring an impeccable fit and function for each patient.
✔ Consistent Quality: Digital milling produces dentures that consistently meet your exact specifications, eliminating the variability that can occur with manual techniques.
✔ Optimized Efficiency: Our discs facilitate streamlined workflows, reducing production times and allowing you to serve more patients effectively.
Milling vs 3D Printing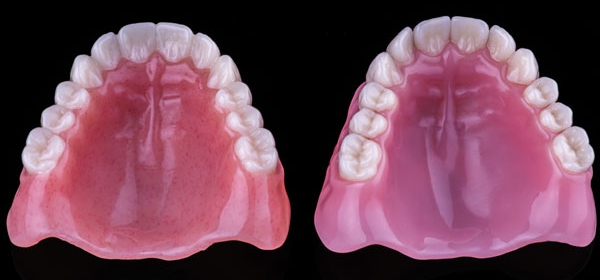 While 3D printing is time-saving and more cost-effective, milling dentures holds distinct advantages, particularly when it comes to aesthetics, precision and reliability. Milling allows for accurate details, resulting in dentures that fit seamlessly and function perfectly. The materials are also more reliable, stronger and have a longer service life.
Digital Denture Workflow
Step 1 CAD design:
Use 3Shape, EXOCAD or other dental CAD software to design the digital denture
Step 2 Milling denture base and denture arch:
Use HUGE Pink PMMA BLOCK and Multilayer PMMA BLOCK to mill the denture base and denture arch with 5-axis milling machine.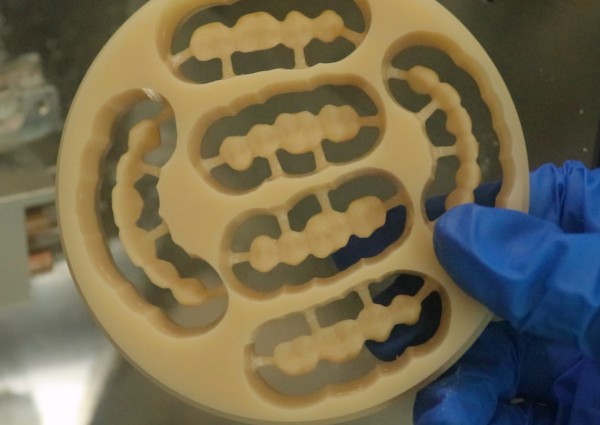 Step 3 Cement and assemble the digital denture:
Use -MMA based bonding materials to cement the denture arch and base.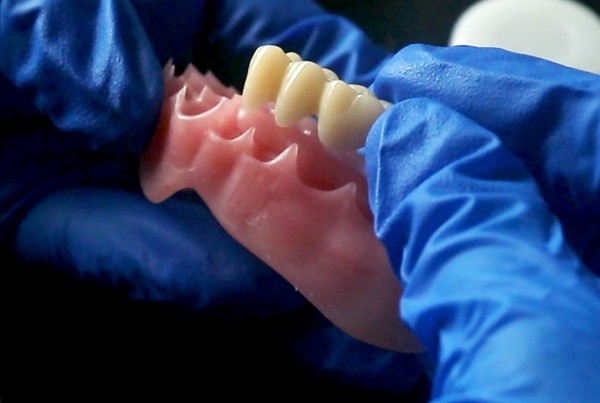 Step 4 Polish and finalization:
Polish the denture and you could use gingiva composite for higher aesthetics.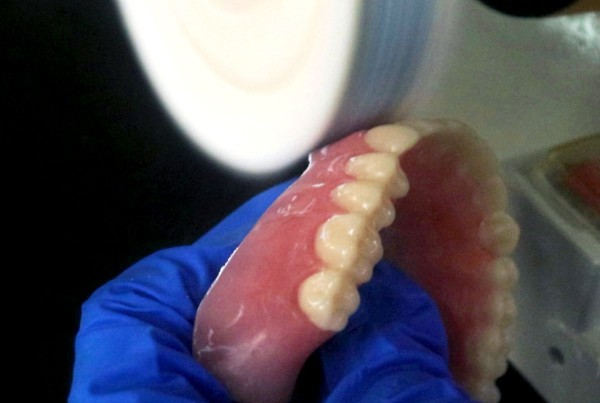 Digital Full Denture PMMA BLOCK Introduction