Get a FREE i-Vinci Smart Intraoral Scanner
Step into digital dentistry without any cost
Why you should build up your digital dentistry business
with HUGE from now on
Learn More About HUGE Digital Full Denture Solution

Practitioners have many priorities ranging from increasing patient experience, increasing practice profits as well as increasing the growth of the practice. Taking a leap to digital dentistry is a complete solution to speed up outcomes, reduce remake rates, boost profits and satisfy your patients.

View More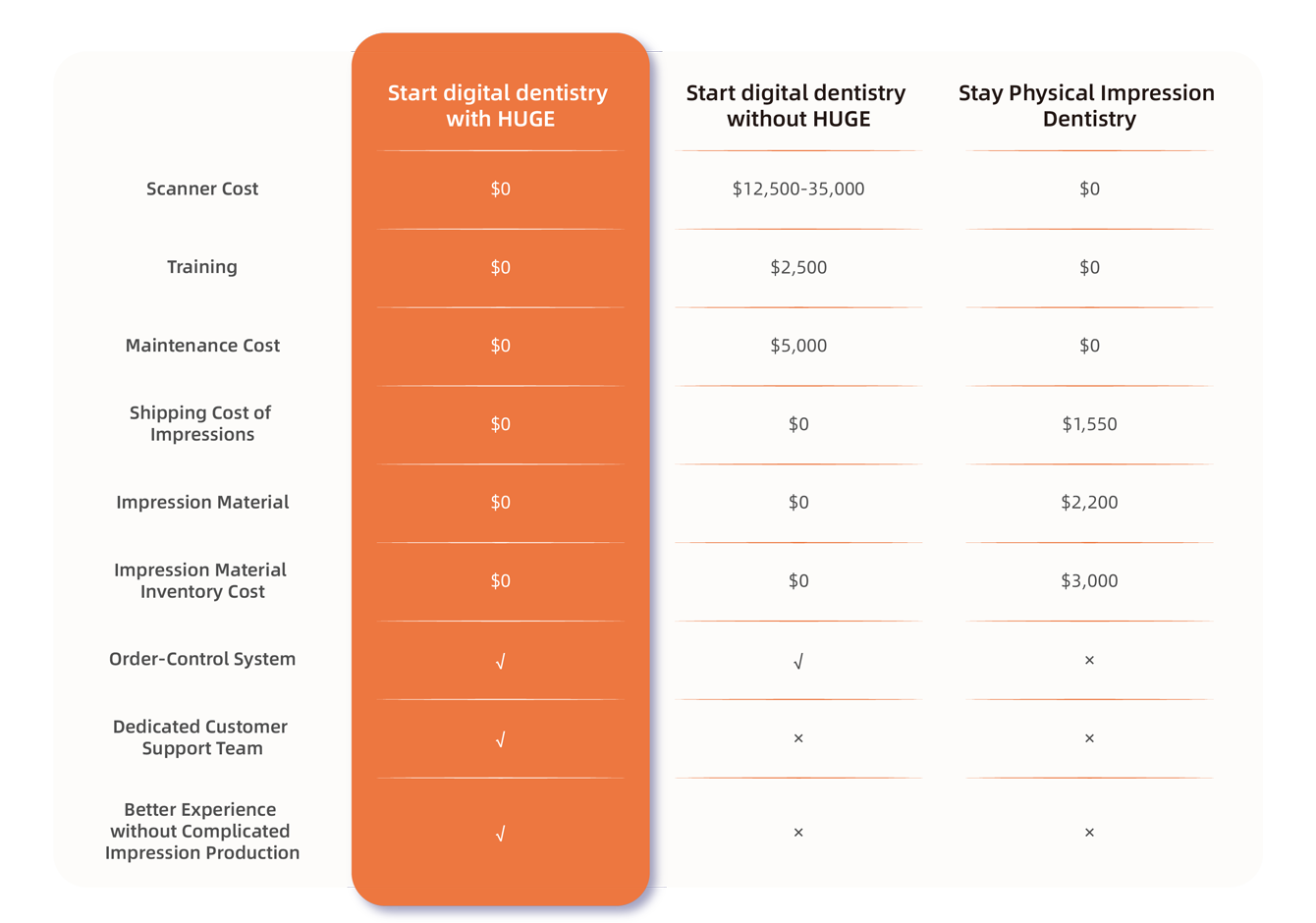 With HUGE, you can get everything you need to step into your digital dentistry, including:
● A FREE i-Vinci Smart intraoral scanner
● Powerful Scan & Design software
● Step-by-step expert training for your entire team
● All-in-one technical support with dedicated customer support team
● Ongoing maintenance service
● Online live course including fabricating perfect fitting restorations, digital implantology, aligners, smile design and more topics
More Benefits
● Partner price for HUGE clinical and lab products that you need in your practice.
● Priority opportunity to try or test HUGE coming soon products.
● Access to HUGE customer receptions to be a part of professional communication.