Extra Hard Styles of MAIST and Sonning Give You New Choices
Are you looking for a composite acrylic tooth that not only has superior toughness but also excellent staining-resistance?
If you are, then come to us.
The New MAIST and Sonning Extra Hard Teeth deserve you to give it a try.
Superior toughness with excellent stain-resistance
MAIST Extra Hard Teeth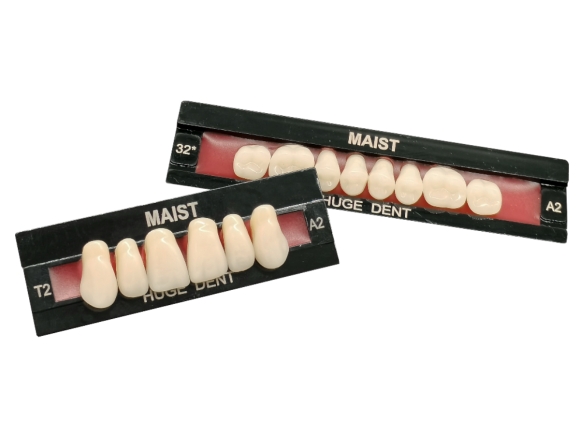 Close to Natural Vividness
Designed by natural aesthetics, these tooth moulds help bring back patients' confidence in their smile.
Functional descriptions:
1. Wide neck form to cover individual structural elements
2. Harmonious enamel layer around to allow free custom adjustment
3. Mechanical de-edging produces perfect and translucent flanks
4. Excellent staining-resistance together with high hardness feature
Sonning Extra Hard Teeth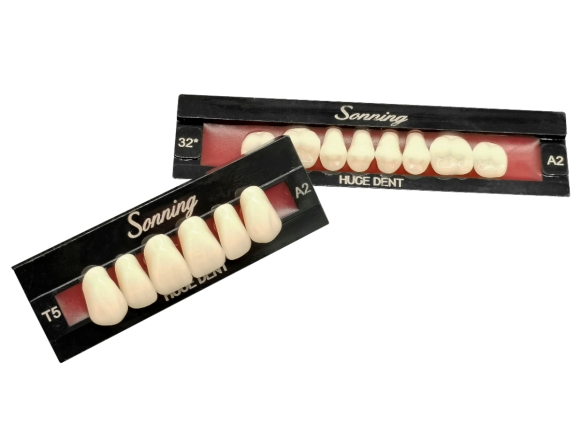 Porcelain tooth look with excellent hard posterior
The natural morphology, superior material quality, simple processing and good price-performance ratio rend it a true asset.
Functional descriptions:
1. Life-like, porcelain tooth look
2. Two layer enamel design provides translucent appearance
3. Maintains tooth stability after grinding which helps prevent staining
4. Balanced and impressive hardness and wear-resistance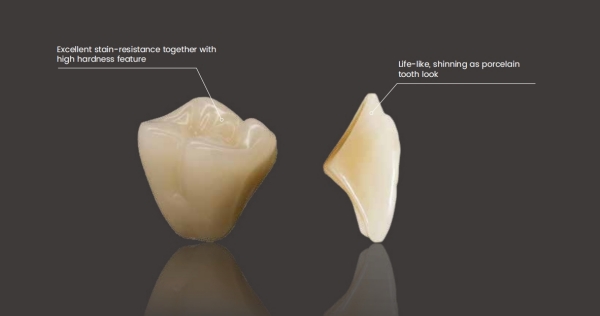 Why Choose us?
No.1 Excellent stain-resistance
The stain-resistance of new hard posterior indeed stands out among its competitors, which reduces the coloring of the denture surface when patients eat and drink, and maintains the true vivid natural color of the denture.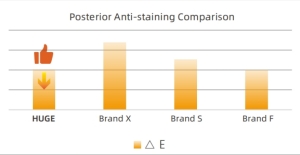 * Here you can see the effect of soaking the posterior from Maist and Sonning along with three other brands in a .2% red yeast solution at 60C for 24 hours.
No.2 Excellent wear-resistance and more durable
When dentures are used, the friction of the food on the material as well as the teeth colliding with each other cause the most wear. Compared with other brands, Extra Hard Posterior shows its incomparable strength in resisting wearing.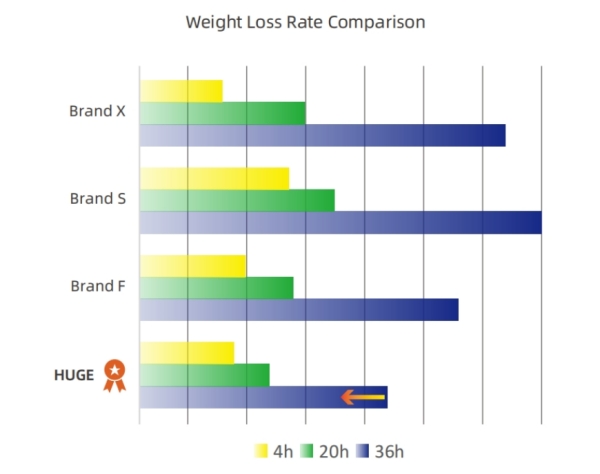 * The chart shows the weight loss (%) of the entire tooth (including the enamel and dentin) of MAIST and Sonning Extra Hard Posterior and other brands before and after two-body abrasion experiment for different periods of time. The longer the polishing time, the greater the weight loss.
No3. Extraordinary hardness like no other
Hardness can reflects wear-resistance to a certain extent. New Hard Posterior enjoys the highest hardness among its competitors.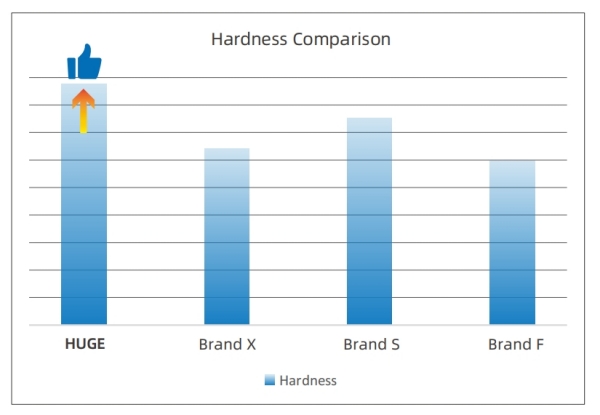 No4. Popular harmonized shades, natural-transition shading for a full arch
In addition to the excellent performance mentioned above, MAIST and Sonning Extra Hard teeth enjoy outstanding natural beauty. The shading transition, especially between canine and the fist premolar, is pretty natural for a full arch.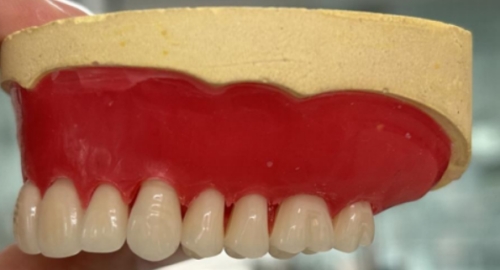 Overall, as a composite acrylic teeth line, Maist and Sonning Extra Hard Teeth not only enjoy impressive stain-resistance, wear-resistance and hardness but also renders highly esthetic effect. In conclusion, it is durable and esthetic, and is truly an ideal tooth to try for dentists, technicians as well as patients.